Happy Holidays! 2019 in Review - Webinars, Articles, and Blogs on Tolerance Analysis and SPC
by Benjamin Reese, on Dec 18, 2019 1:31:42 PM
Happy Holidays from DCS
As we get ready for 2020, we'd like to look back at 2019 at all the webinars, articles, and blogs that we've shared and bring them all together
Thank you for an incredible year! It is you, our clients, that keep DCS running, and your feedback that drives our webinars and articles. With over 600 registrants to the 2019 webinar series, we're excited see so much interest in 3DCS features and applications.
As of December 12th, we wrapped up our Digital GD&T Series, which lasted over the last two years. The final webinar, which brought Vince Radziecki from Bordrin New Energy Vehicle Company in to present one of his tolerance analysis models, was a great showcase of the modeling process. If you missed it, you can scroll down for the recording.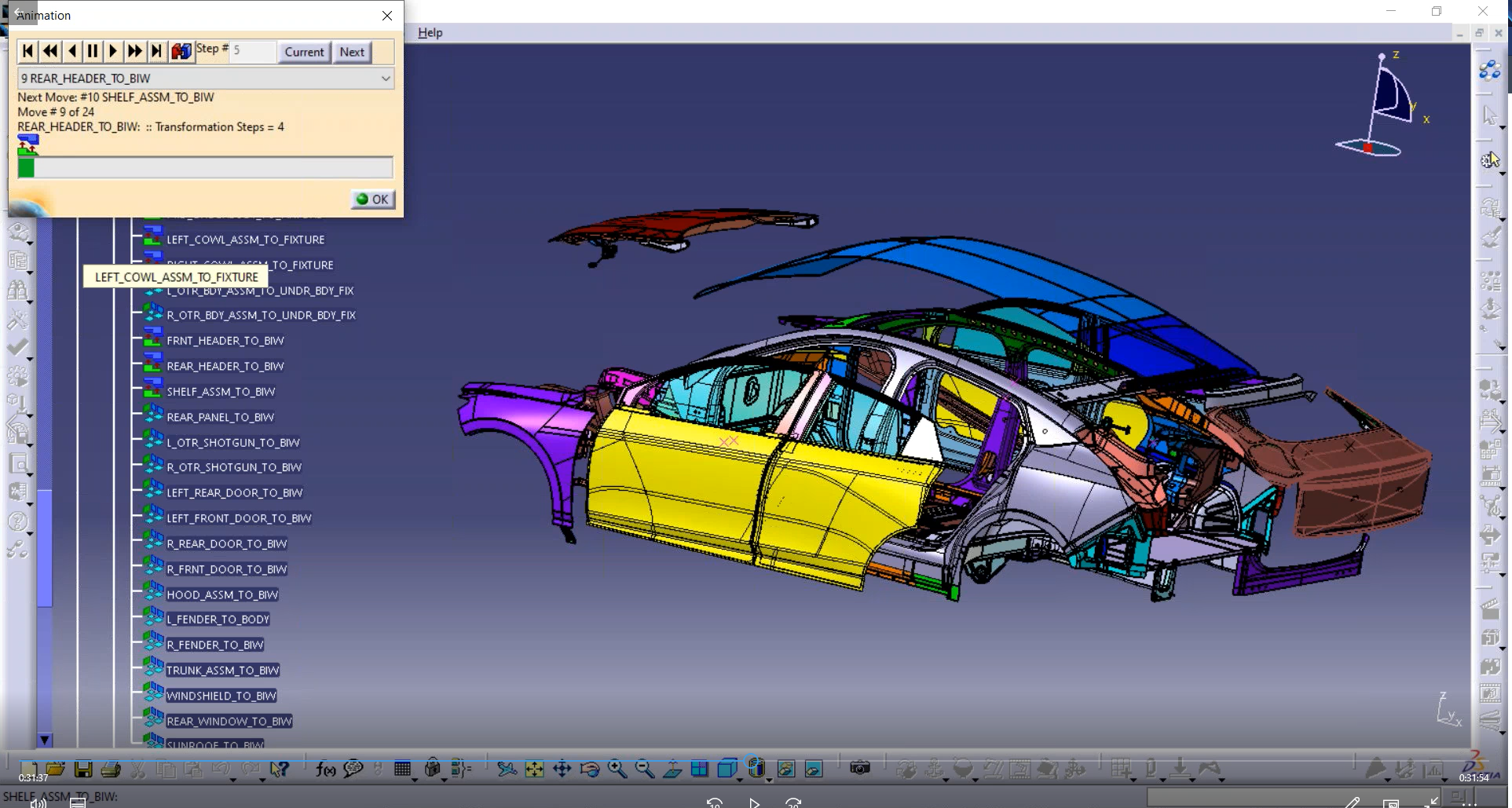 The Digital GD&T series began with three webinars on creating GD&T (whether FTA or PMI) in CATIA, NX, and CREO, then moved into topics to utilize that GD&T. As the series progressed, topics ranged wider to Pattern Move, Measurements, Model Variants, and other modeling techniques. In case you missed any, you can see all of 2019's webinars on demands below.
2019 also showcased a number of articles, blogs, and whitepapers. DCS partners with Waterloo University to promote tolerance analysis in prefabricated buildings and structures, as well as Daimler to validate 3DCS Compliant Modeler, 3DCS' Finite Element Analysis add-on module that connects FEA to your tolerance analysis studies.

Additionally, DCS worked with experts in the industry to provide their insight to our audience. Norm Crawford, GD&T and Model Based Definition Specialist, provided insight into the industry, MBD, and GD&T over the course of five articles.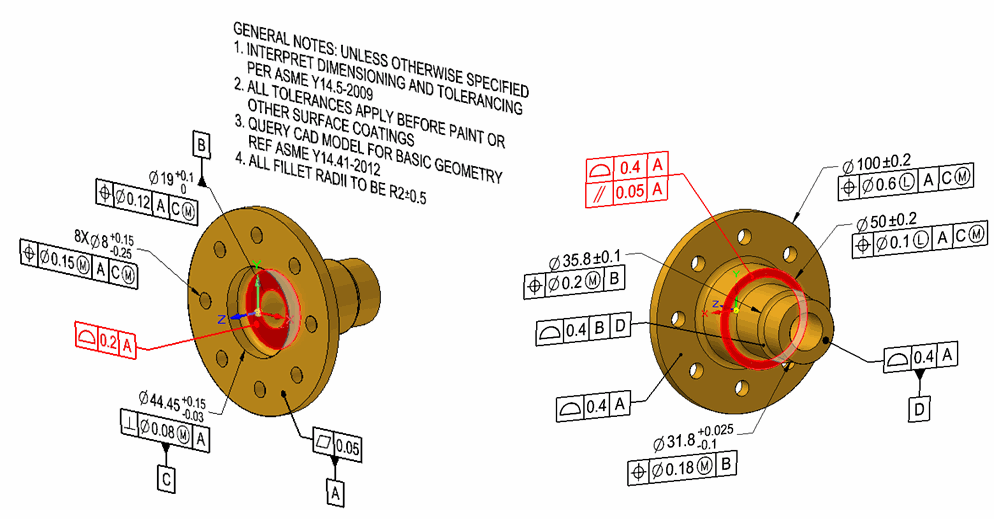 DCS' Partner CENIT was busy writing and presenting to their clients in Europe, and sharing with us in the US and abroad. Two of the articles in particular, one discussing different definitions of Digital Twins, and the other focused on the process of moving from EXCEL to 3D analysis models and Digital Twins. The third article discussed the continually evolving applications of simulation in smaller business as the barriers to simulation technology become lower and lower.
DCS was published in Manufacturing Today, sharing insights from Gary Bell, Senior Variation Analyst and ASME GD&T Trainer, Don Jasurda, DCS VP of Sales, Thagu Vivek, QDM Product Manager, and Dave Johnson, 3DCS Product Manager.

Chad Jackson, from Lifecycle Insights, provided his thoughts on 3DCS software and QDM Systems. As Chief Analyst, Chad Jackson leads Lifecycle Insights' research and thought leadership programs, attends and speaks at industry events, and reviews emerging technology solutions. As CEO, Chad defines Lifecycle Insights' vision and change initiatives. Chad reviews many products in the market, and offered his thoughts on the DCS solution.
Other articles by DCS included a Case Study review from 2018 on Jaguar Land Rover, as well as insights from The Quality Show into why companies were hesitant about adopting SPC systems. Further articles discussed MBD and the use of GD&T, including a summary of GD&T use in DVA across CAD platforms.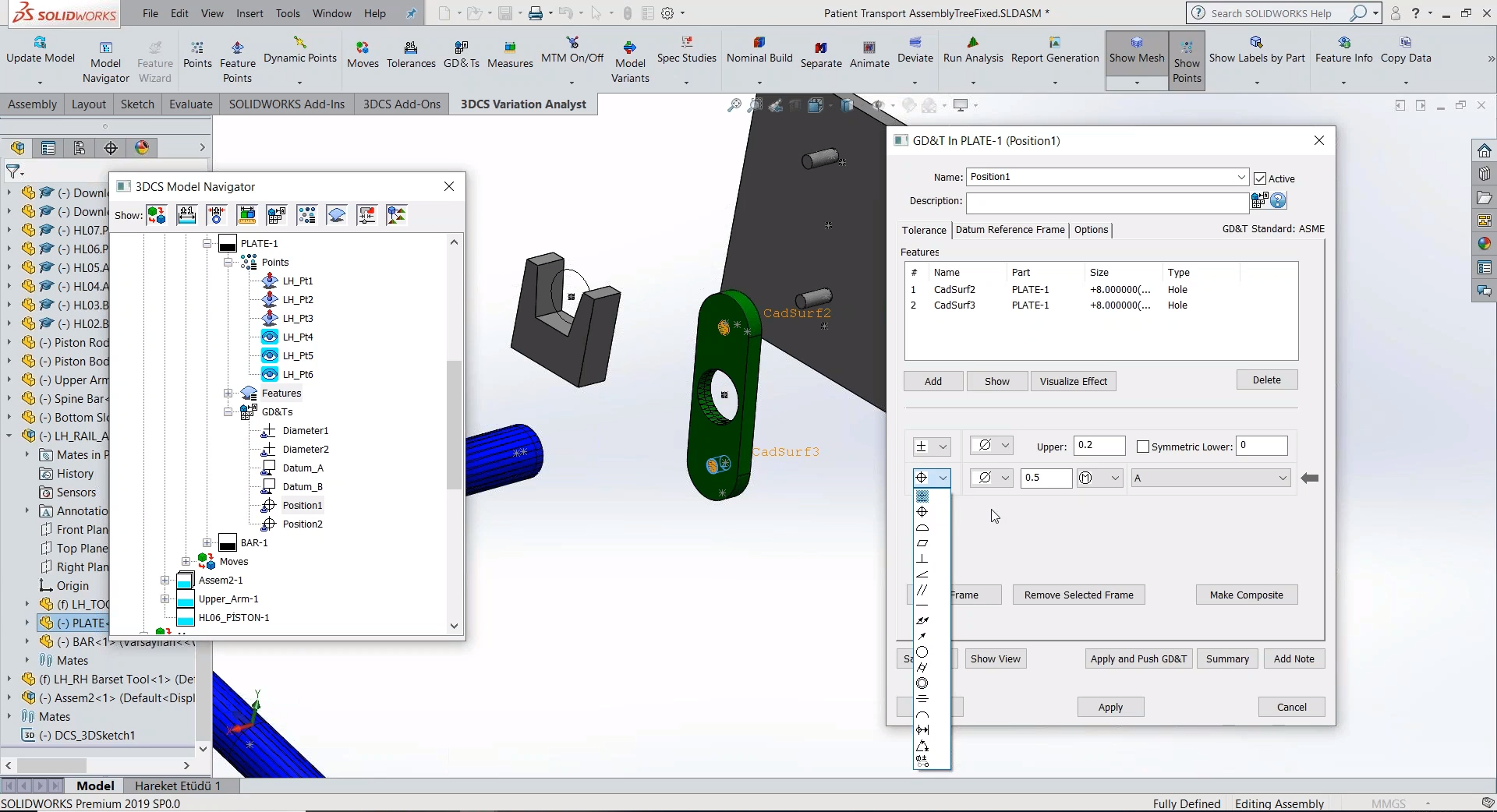 Go to DCS' Blog for more articles by DCS and its partners and colleagues
Digital GD&T - Pattern Move



Learn about modeling patterns of holes and pins with floating fasteners, fixed fasteners and gravity drops.
Click to Watch the Webinar On-Demand




Digital GD&T - NEW Version 7.6 -- GD&T GUI
Learn about the new interface for creating GD&T directly on your model in 3DCS
Why Excel is Failing Your Tolerance Stacks - 1D vs 2D vs 3D
Learn the difference between 1D, 2D, and 3D tolerance analysis, and what 1D and 2D often miss.
Click to Watch the Webinar On-Demand
Digital GD&T - Model Variants



Understand and learn how to use Model Variants as well as Show Samples in your Analysis output
Click to Watch the Webinar On-Demand




Digital GD&T - Equation Measure



See how Equation Measure can help you get non-standard outputs from your 3DCS model
Click to Watch the Webinar On-Demand




Digital GD&T - Measurements



Learn best practices and tips on creating measurements in 3DCS, as well as understand the different kinds of measurements available in 3DCS software.
Click to Watch the Webinar On-Demand




Digital GD&T - A QIF Case Study Webinar – Maintaining the Digital Thread from OEM to Supplier



How to maintain the Digital Thread from OEM to Supplier with guest presenter Ryan Gelotte of Action Engineering.
Click to Watch the Webinar On-Demand




Digital GD&T - 3DCS for SOLIDWORKS



Tolerance Analysis fully integrated into SOLIDWORKS CAD
Click to Watch the Webinar On-Demand




Digital GD&T - How to Use Batch Processor



Use the Batch Processor to run analyses in the background or overnight.
Click to Watch the Webinar On-Demand




Digital GD&T - XForm - Move by Value



Learn to use the XForm DLL to model special cases, unique moves and special measure conditions.
Click to Watch the Webinar On-Demand
Digital GD&T - Getting Started with 3DCS Mechanical
Learn how to use kinematics and joints and constraints in 3DCS.
Click to Watch the Webinar On-Demand
Digital GD&T - Modeling Process with Bordrin
DCS and Bordrin New Energy Vehicle Company discuss the steps leading up and including modeling in 3DCS software
Click to Watch the Webinar On-Demand
We can't wait for 2020 to start, as we have a lot planned. New product announcements, events, collaborations, and the start of the Simulation Through PLM Webinar Series. Join the DCS Monthly Newsletter to stay up to date on the latest developments and announcements, and sign up for the 2020 DCS webinar series to watch all of the webinars live, and receive the recordings the day after by email.
Register for the 2020 Webinar Series - Simulation Through PLM

Thank you for the great year, and we'll see you next year!
[Did we miss something? Are you looking for a particular video or webinar? Feel free to email me and I can send you the materials directly]