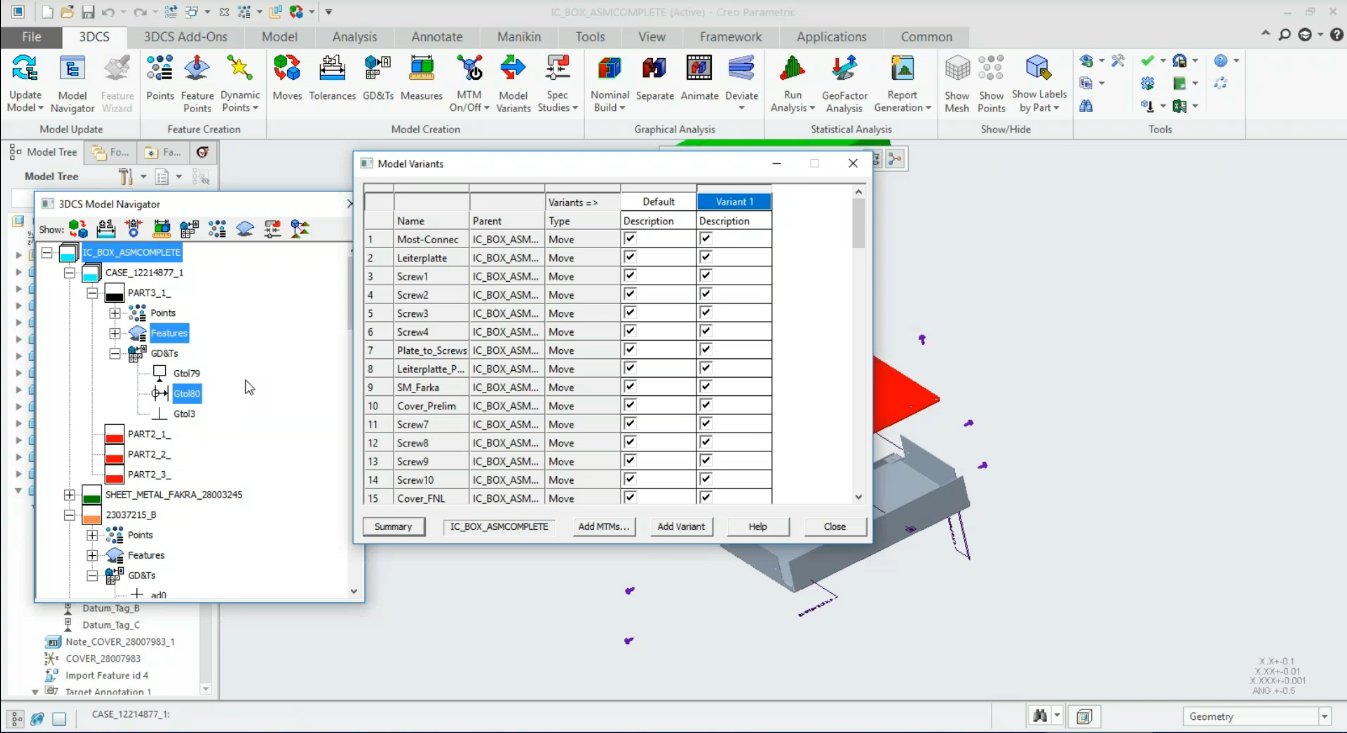 New For 3DCS Tolerance Analysis Software - Model Variants
The Upcoming Version 7.6 of 3DCS offers the ability to create Model Variants - Different configurations of Moves, Tolerances and Tooling in the same model to test and validate processes.
In design, different methods of assembly, tolerance schemes, and tooling / fixturing need to be considered. Oftentimes, on the same model, there are a plethora of assembly processes that can be used to achieve the same end result. Some of these processes cost more, some are more complicated and some require special skills. The question Designers and Engineers ask when designing their product is; which process and what tolerance should I use?