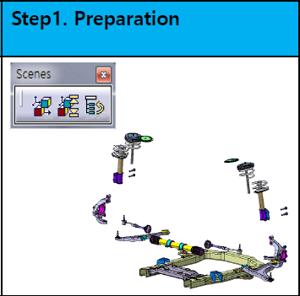 DCS Training Lab Beta is Now Available for All DCS Customers
The DCS Training Lab supplements DCS Training by providing example cases to learn advanced moves and to practice modeling conditions.
The DCS Training Lab, created in partnership with HANALL Technology, offers you the ability to supplement your 3DCS modeling at your own pace. The Lab is split into three primary sections, designed to teach basic and advanced skills, and offering guided walkthroughs for building models.