Last Day to View On-Demand - 34 Video Presentations from the DCS Global Technology Conference
by Benjamin Reese, on Jun 11, 2021 11:17:07 AM
DCS Global Technology Conference Closes Tomorrow
Friday, June 11th is the FINAL day to watch On-Demand Presentations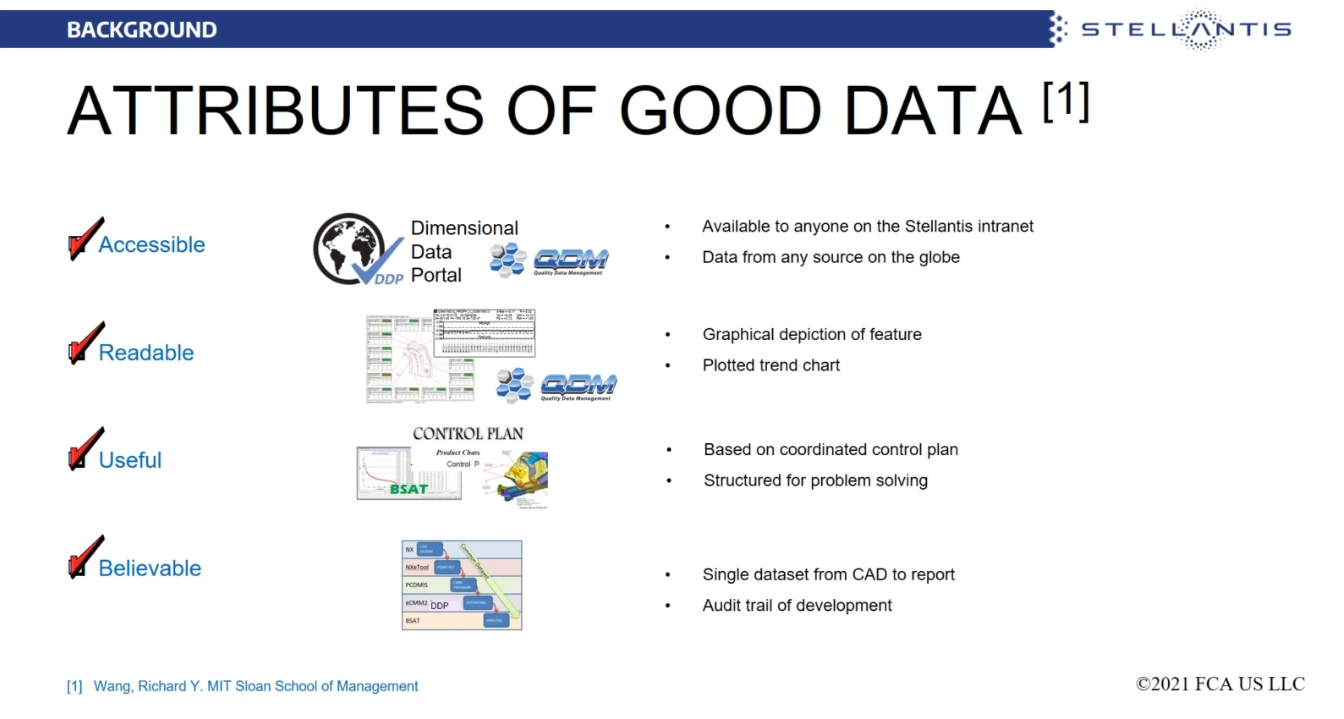 Did You Miss Any?
Here are just some of the presentations from the GTC
Sikorsky - Dimensional Quality at Sikorsky
Mahindra - Dimensional Engineering - Emphasis on End-to-End
GE Appliance - DVA (With SPC) and MBD at GE Appliance
CENIT - End-to-End Process and Demo of 3DCS
Electrolux - handling extreme influences in dimensional analysis
Aguilera Consulting - Checking Fixture Variation in 3DCS Studies
TATA Consultancy Services - Custom Coded Measures in 3DCS
General Motors - Optimization of GD&T in Powertrain with 3DCS
Dassault Systems - Visual Quality in the 3DEXPERIENCE with 3DCS
Stellantis - Production Problem Solving and the Digital Twin
Mercedes-Benz - Analysis in early design phases
Daimler - Correlation of as-built to simulation with FEA Analysis
Lucid Motors - Interview about experiences in dimensional analysis
Action Engineering - Model-Based Enterprise and the QIF Format
Mahle - Analysis of tube and radiator tank gap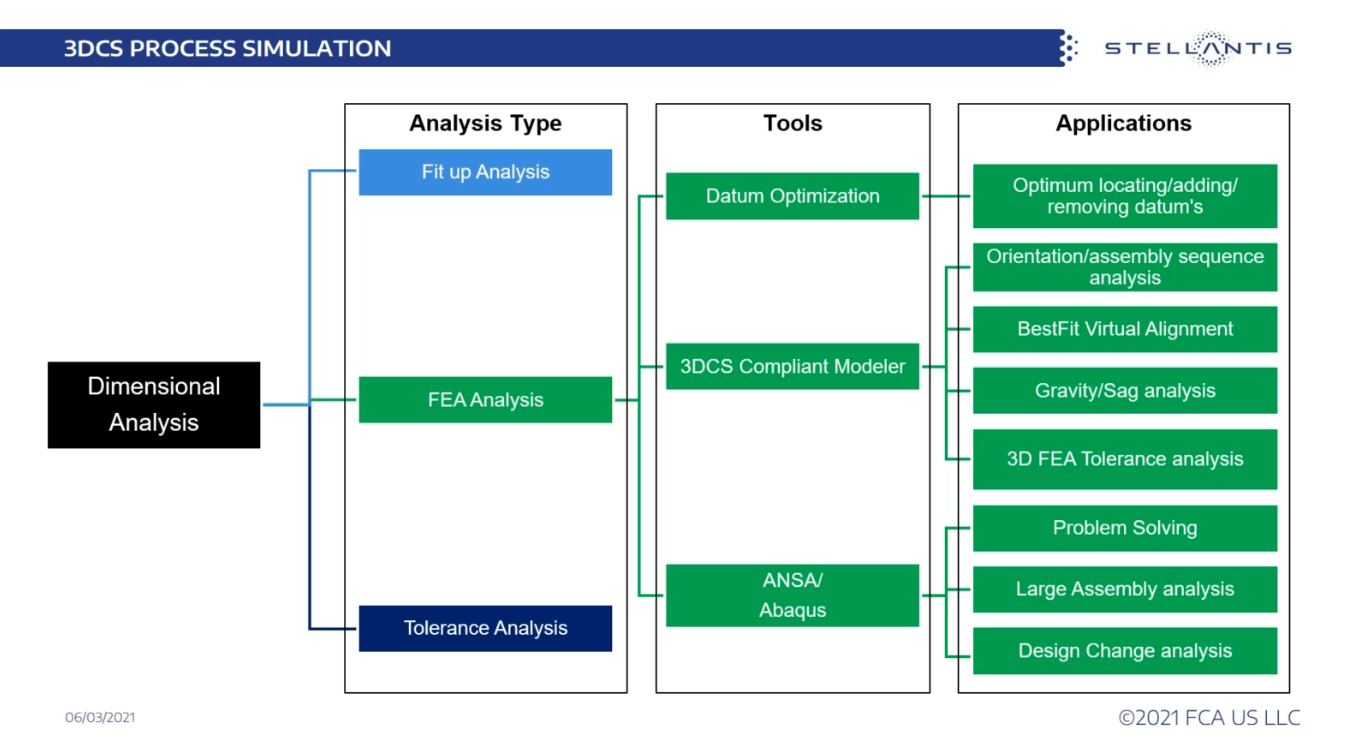 Implementation of Design to Manufacturing Quality at Stellantis (previously FCA)
- Christopher Slon, Technical Fellow, Dimensional Quality - Stellantis (FCA)
Christopher Slon has overseen the expansion of 3DCS and QDM at Stellantis, working them into the Stellantis quality process in order to support design, launch, and production needs. Learn how Stellantis implemented these tools as part of their process, how they are benefiting, and the very real impact it has on improving quality and reducing costs.
Maintaining dimensional quality throughout the life of an automotive product is dependent on proactive, reactive, and preventive problem-solving. Proactive problem-solving is the hard-to-measure process of avoiding causes of problems before the product design reaches the plant. Reactive problem-solving is the process of identifying the causes of dimensional problems once the product is in the plant and eliminating them as quickly as possible. Preventive problem-solving is the ability to prevent new problems from arising in the plant through predicting the causes of quality deficiencies. In all these cases, good data is the foundation of effective problem-solving. Good data is defined as data that is accessible, readable, useful, and believable.
Stellantis recently deployed DCS's QDM to provide good data for problem-solving. This presentation describes how QDM-Web has helped Stellantis deliver good data for problem-solving.
Using the Digital Twin to Integrated Manufacturing Data in Design with three Examples from Design, Launch, and Production
-Amandeep Jhajj, Technical Specialist- Dimensional Quality at Stellantis (FCA)
Amandeep Jhajj has been instrumental in applying 3DCS tools to identifying and resolving possible production issues by balancing risk, analysis, cost, and inspection in order to produce a product of the highest quality. Learn how Amandeep Jhajj applies 3DCS as part of the Stellantis process through the use of 3 example projects; one in design, one in launch, and one in production.
The concept of a digital twin was first developed by NASA as a cost-effective way to predict the performance of a spacecraft design with minimal testing. The concept is getting exposure in manufacturing as a way to reduce costs in the launch by avoiding problems through the design process, fixing problems faster in the launch phase, and preventing problems in ongoing production.
The kind of high-fidelity model or a manufacturing process that can truly be called a digital twin is still some ways off, but this presentation looks at how 3DCS has brought Stellantis a step or two closer to that vision.
Get Access Before It Closes