DCS Global Technology Conference Comes to a Close - How Did It Go?
by Benjamin Reese, on Jun 21, 2021 2:54:21 PM
DCS Global Technology Conference Comes to a Close
This 4-Day event included 34 presentations from leading manufacturers and DCS
The DCS Global Technology Conference brought together professionals from around the world to share ideas, achievements, and best practices for DCS solutions and Dimensional Management. As a virtual event, the DCS GTC was attended by professionals from across the world. 4 weeks of On-Demand access provided attendees the ability to watch sessions they missed, and to watch at their convenience.
Topics included:
New products coming from DCS
How-to's on new features
Deep dives into use and applications of Dimensional Management
Perceived Quality and Design Methods
Implementation of 3DCS and SPC systems
Tolerance Analysis methods and processes
Supplier Quality and Real-Time Production Problem Solving
Topics focused on tolerance analysis and SPC methods, processes, and success stories including utilization of tolerance analysis as part of PLM, and Model-Based Definition processes. As part of the event, key companies discussed their use of Statistical Process Control SPC software tools to manage supplier quality and monitor product quality for real-time corrective actions.

DCS partners provide helpful how-to and tips videos to help new users get started, as well as guided software tours to provide insight into the workings, functions, and applications of the latest dimensional management and quality control software tools.

Usually held once every 4 years, the previous event highlighted talks and presentations by Jaguar Land Rover, General Motors, McLaren Automotive, Mahindra & Mahindra, Philips Medical, ITER Energy, Valeo India, AIRBUS, Magna, Fiat Chrysler Automotive, EMBRAER, Dassault Systemes, and DCS Software partner Parallel Works.
This year's event included presentations from:
General Motors
CENIT
Dassault Systemes
Electrolux Brazil
EDAG
LUCID Automotive
Mercedes-Benz
Daimler
Mahindra
Expert Service Companies (CAE Technology, Advanced Technology Consultants, Action Engineering, Aguilera Consulting)
ABB Robotics
GE Appliance
Lockheed Martin Sikorsky Aerospace
Tata Consultancy Services (TCS)
FCA/Stellantis
(plus DCS!)
How Did It Go? Great!
DCS was proud to invite its customers from across the globe to join in on the event. With close to 1500 registrants and hundreds of live attendees, we were excited to see the amount of interest and involvement by our clients and friends in the industry. Here are some metrics to give you an idea of how the event went:
Total Registrations: 1468
Live Attendees: 308
Views On-Demand (total presentations): 2403
Visits During the Week: 26,039
Registrations by Country [above threshold 0.5% - minimum 7 registrants]: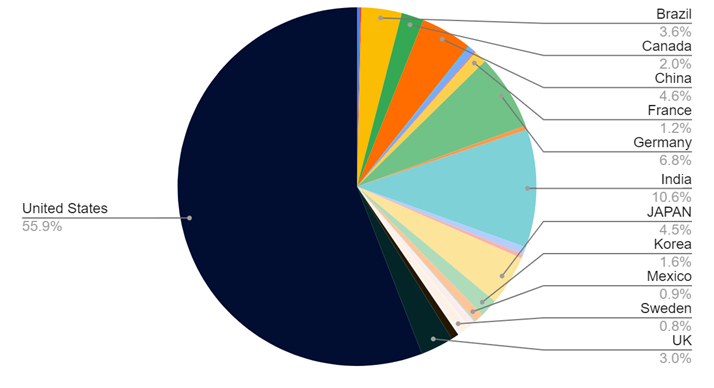 Thank You to Our Friends, Clients, and Especially to the Presenters
With the amount of interest seen at the event, and how much feedback we have received, it is clear that all of our attendees learned something new.
Thank you to everyone who joined us and watched the event On-Demand.
Miss Something? Have Questions?
If you missed something that you wanted to see or have any questions about the event, please reach out to us by clicking here.
We hope to see you at our next webinar to learn about all the new features in 3DCS Version 7.8, the new major release of 3DCS Variation Analyst Software.