New 3DCS VIEWER - Get a First Look February 25th
by Benjamin Reese, on Feb 11, 2021 4:15:48 PM
NEW Tool - 3DCS VIEWER - Expands Model Access Across Your Organization
Webinar - Thursday February 25th, 2021
Utilize the new 3DCS VIEWER to interrogate models to see the tolerances, assembly process, and analysis results, providing a deeper understanding to downstream users and managers
The 3DCS VIEWER provides access to Dimensional Variation Analysis (DVA) models to stakeholders across your organization. The 3DCS VIEWER allows users to:
Open any 3DCS model (FEA Compliant and Mechanical Models with Add-on)
Animates & Deviates the assembly
Review contents of Measures & Tolerances
Load Analysis Results and Show \ Min Max
Optionally Runs AAO \ GeoFactor Analyzer
Supported in all 3DCS Platforms and CAD systems
The 3DCS SCALABLE SOLUTION provides a series of tools that work together to create a complete solution to dimensional quality.
3DCS VIEWER provides visibility to DVA models, supporting Model-Based Engineering by giving controlled access to the DVA model, allowing users to interrogate the model directly instead of using output reports and drawings.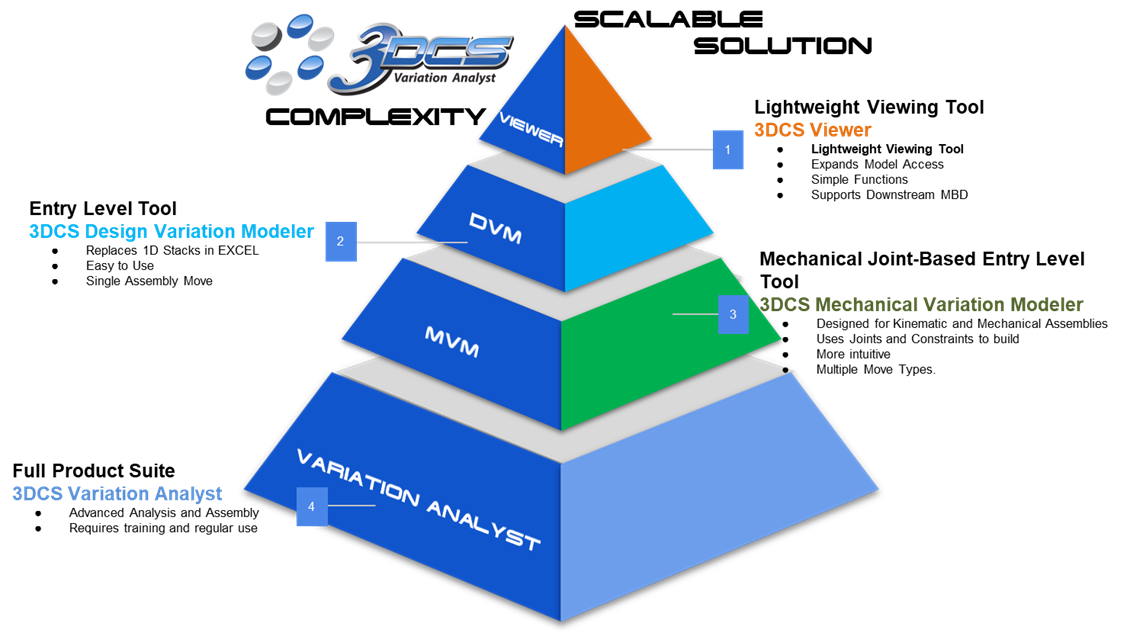 As a viewing tool, 3DCS VIEWER is the applicable tool to be accessible by a large user group, spreading awareness of DVA analysis throughout the different teams at your organization.
3DCS Design Variation Modeler DVM provides designers an easy-to-use tool in order to calculate quick stacks, basic analyses, and incorporate basic dimensions and GD&T onto their models before passing them to engineering to complete dimensional variation analysis models.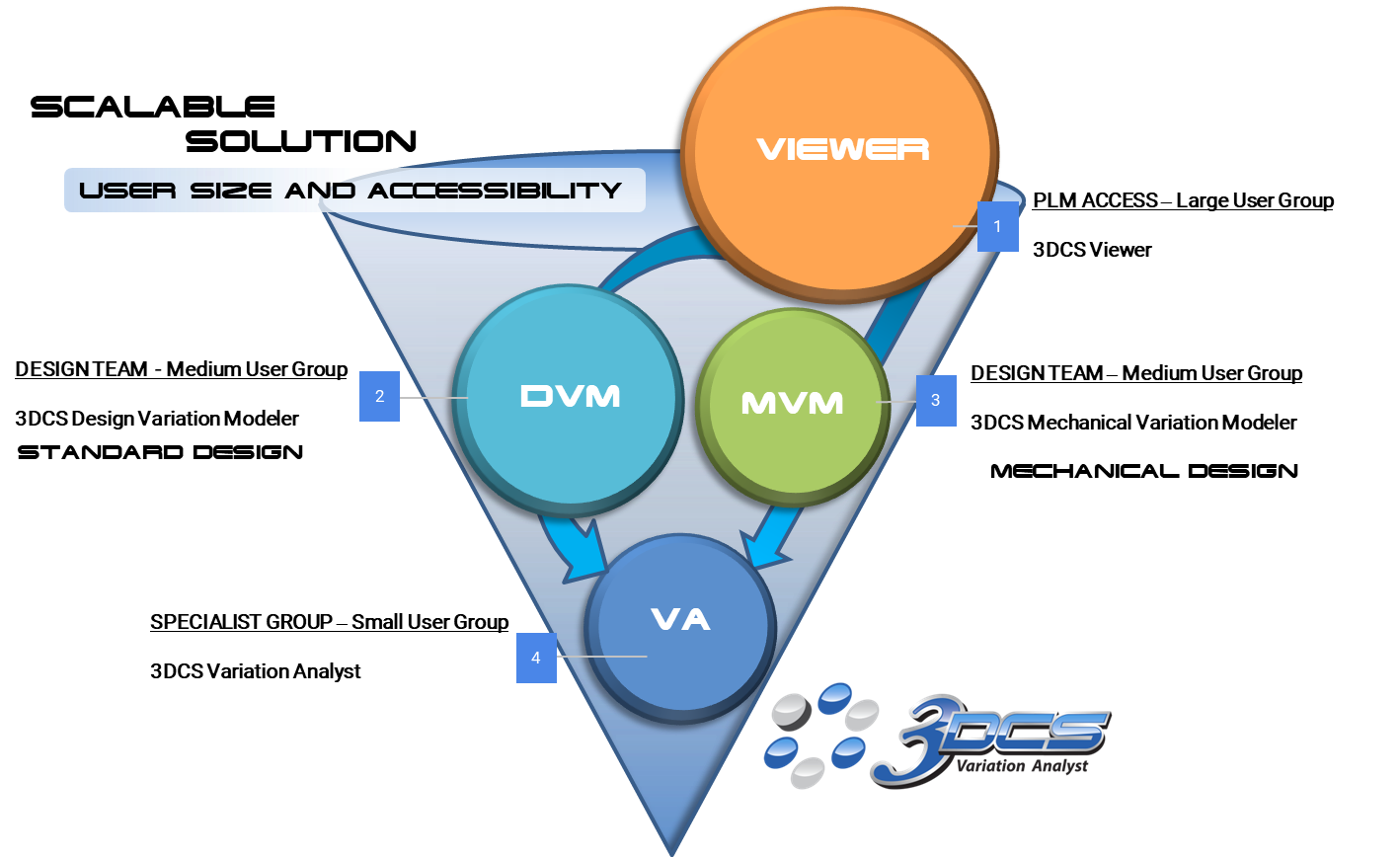 Enable DVA (Dimensional Variation Analysis) results to be reviewed by persons "outside" of the 3DCS Modeling team (within the Cad system)
Improve Collaboration between the 3DCS Modeling team and all other teams that have a role and stake in assuring dimensional quality requirements are being achieved.
Democratization (accessible to everyone)

of dimensional simulation to more/all engineers in the dimensional quality value chain. Model Based Systems Engineering!
See the NEW 3DCS VIEWER at This Month's Webinar - February 25th