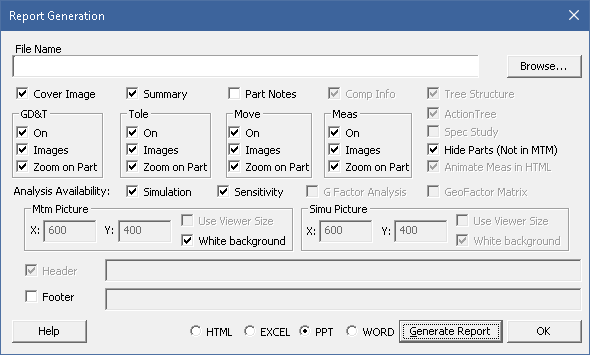 Learn How to Create a PowerPoint Report Out of 3DCS
3DCS Version 7.5 comes with new options for making reports, including automated PowerPoint reports.
With the latest release of 3DCS 7.5.0.0, users are now able to create 3DCS reports in PowerPoint and Word. The PowerPoint report requires a template, which can be modified to your standards or needs.
To see this feature and more from 3DCS Version 7.5 in action, join DCS as it hosts the 3DCS Version 7.5 Webinar Series --


To learn more about generating a Report using other methods or about the dialog, please review the Help Manual for more details (available to all DCS Community members. Register for Free at https://community.3dcs.com/ ).