Realizing the Value of GD&T in Model-Based Definition
Create better products and designs while saving money and reducing scrap
This is a preview of the article featured on Quality Digest by Gary Bell, DCS Sr. Dimensional Analyst
Read the full article on Quality Digest at: https://www.qualitydigest.com/inside/metrology-article/realizing-value-gdt-model-based-definition-101718.html#
It is all too common in the industry: A part design is created and sent out for production only to hit repeated snags as questions arise about datums, locators, symbols, and values. Even simple misunderstandings, such as where the geometric dimensioning and tolerancing (GD&T) lines terminate, have resulted in serious delays (in some cases, of more than a month) and non-conformance issues, which resulted in wasted products.1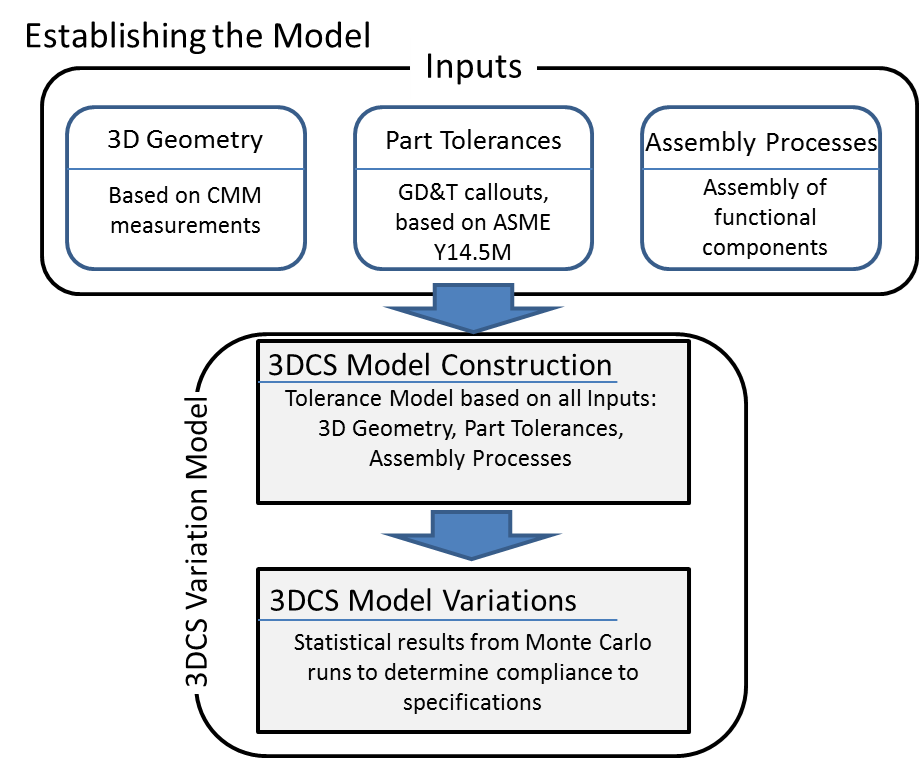 Companies that still use 2D drawings in their product life cycle are doing more than simply ignoring the increased productivity that comes from streamlining their models. They are also failing to provide their customers the best, most cost-efficient products and services that can only come from implementing a single, comprehensive digital model that all stakeholders can effectively utilize. Moving away from 2D renderings (or even a hybrid approach with a 2D original and 3D model) to a completely digital design solution offers a wide range of benefits. Companies that incorporate digital GD&T with model-based definition (MBD) 3D models can create more accurate representations that speed up the design and production processes, reduce waste, and improve communication and collaboration across all teams involved in the design and manufacturing process.
Getting standardized with model-based definition (MBD)
Originally birthed in the aerospace industry because of the critical need for tight tolerances, MBD is a solution that increasing numbers of manufacturers are turning to for their design requirements. MBD, also sometimes referred to as the "digital product definition," allows for the migration from 2D paper-based drawings to comprehensive 3D CAD models. The models created via MBD include all the necessary information required to generate the part so no other files or drawings are needed. This reduces the need for an extensive collection of additional paper files or backups.
MBD is about streamlining the design and manufacturing process. It also results in parts that integrate into their target systems in a more seamless fashion, resulting in better outcomes and less waste. Importantly, MBD, which is based on the 2003 ASME Standard Y14.41-2003—"Digital product definition data practices," allows designers to directly include GD&T data in the 3D CAD model.2,3 MBD offers a broad range of benefits. It reduces the amount of manually reproduced data (as well as the errors inherent in that process) and diminishes the number of errors in a design. MBD also improves communication between designers and other stakeholders, and boosts response times.4

Digital twins can avoid double work (and waste)
Many businesses, still cling to 2D drawings or a combination of 2D and 3D renderings.11 Although 2D drawings may feel comfortable to use, they can actually cause problems throughout the design and manufacturing process. For example, any change made to a 2D drawing must be manually applied. Unfortunately, drawings can be modified at any point along the workflow, leading to problems with the resulting manufactured part (and eventually, the entire system).
The hybrid approach is ineffective as well, as designers can make errors while manually entering 2D data into the 3D model. Additionally, any company that is still relying on 2D drawings will find that it is going the way of the dinosaurs. The hyperfast evolution of industrial technologies, such as the industrial internet of things (IIoT)12 and edge computing, are quickly altering workflows and data usage in manufacturing. Companies that capitalize on these disruptive technologies are migrating to entirely software-based designs because they increase competitiveness (e.g., faster time to market) and improve access to clients and suppliers.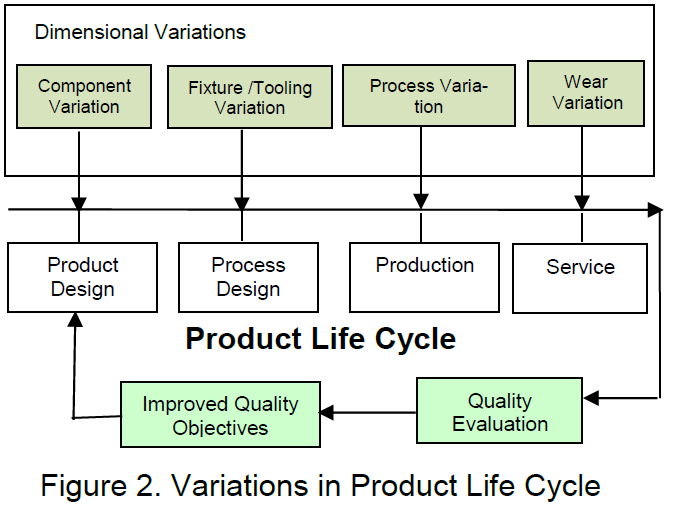 By saying goodbye to 2D drawings, businesses are saying hello to automated solutions that can boost the design and creation process. Implementing MBD with digital GD&T naturally leads to using a key cost-saving resource: the digital twin. This is a virtual 3D rendering of a real-life product or system that offers significant benefits. It allows for the assessment of a system's capabilities throughout its life cycle, and highlights potential performance issues before processes are implemented or products are manufactured. The digital twin also optimizes a range of models and simulations associated with the life cycle of a product, and allows for the improvement of designs with new data.13 By using MBD with GD&T, the digital twin will include all the data necessary for users to be able to understand and utilize the design in one compact, easy-to-access, and consistent artifact.
Read the Full Article at Quality Digest (Click to Read the Full Article) and join DCS Thursday for our webinar -->