Dimensional Control Systems Combines CAD and SPC Software to Deliver Closed Loop Manufacturing at IMTS 2018
by Benjamin Reese, on Sep 6, 2018 11:52:35 AM
Dimensional Control Systems Combines CAD and SPC Software to Deliver Closed Loop Manufacturing at IMTS 2018
Dimensional Control Systems shows how Closed Loop connects CAD design with SPC measurement automation and supplier quality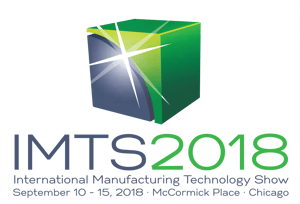 Dimensional Control Systems (DCS), a quality software solutions provider, will be showcasing successes in Closed Loop Manufacturing at the 2018 International Manufacturing Technology Show (IMTS) in Chicago Illinois, September10-15, 2018. The event will be held at the McCormick Place in downtown Chicago, along with eight other co-located events bringing together over one hundred thousand manufacturing and quality professionals from across the world.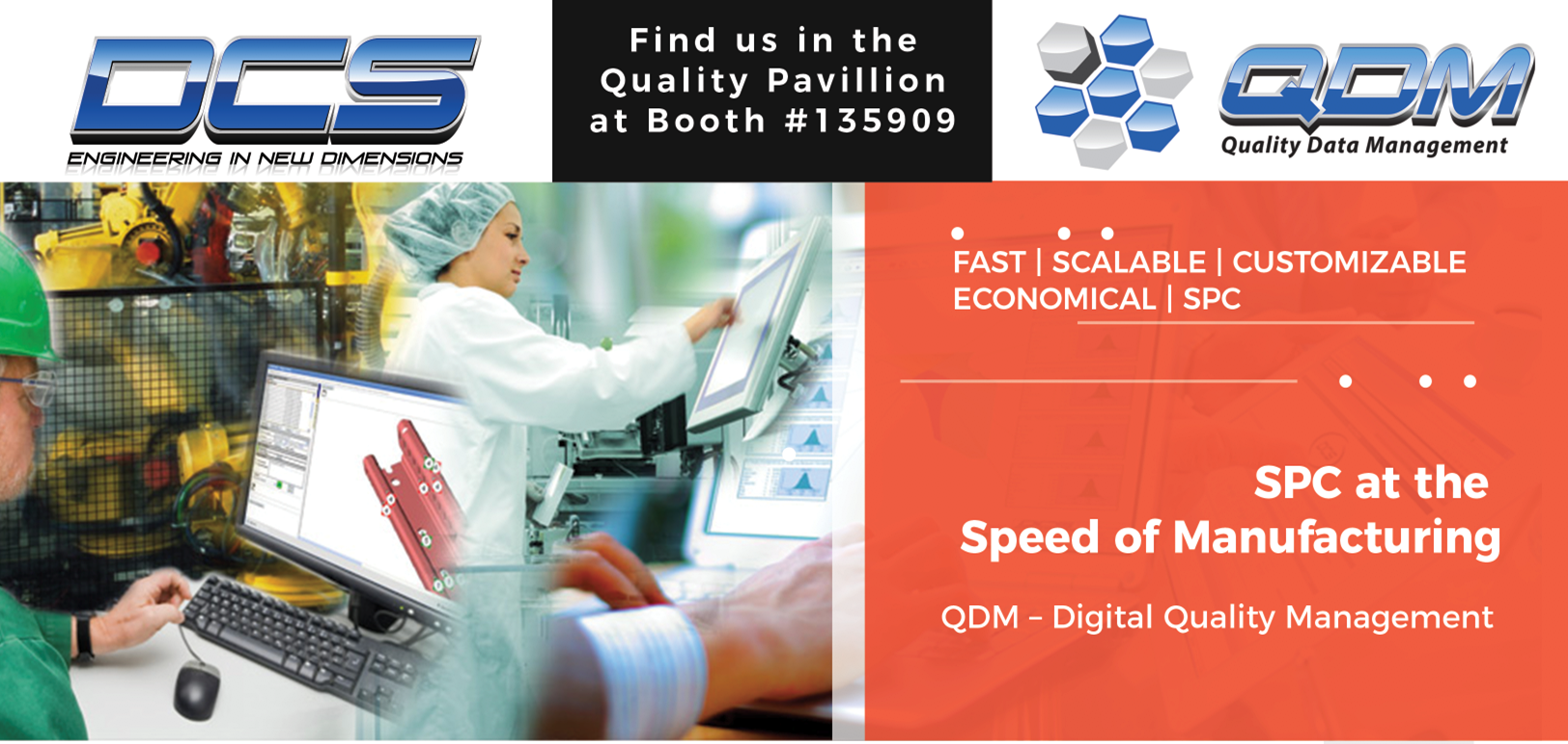 The IMTS 2018 conference brings together experts from industry to provide the most useful and up-to-date information in the market, while also providing unique insight into new methods of cutting costs and increasing work efficiency. The event, focusing on six primary topics; process innovations, alternative manufacturing, plant operations, automation and Quality and Industry 4.0, contains something valuable for every industrial decision maker.
As a provider of Closed Loop Manufacturing, DCS will be helping industry professionals learn about quality automation and supplier quality improvements. Closed Loop Manufacturing uses a CAD model to drive design information through the product life cycle, creating measurement plans for suppliers and manufacturing from the model, using it for GD&T, and as a tool for both root cause analysis and continuous process improvement.
Closed Loop Manufacturing automates collecting measurement data and utilizing it to continually identify issues in manufacturing; non-conformance, out-of-specification parts, variation, in order to improve design quality and resolve those issues before they become costly fixes like scrap, rework and warranty recalls. The Closed Loop portion comes in when this measurement data is processed with an SPC system and fed upstream to enhance future iterations of the process. When implemented effectively, Closed Loop processes reduce tooling costs, improve accuracy and produce higher-quality parts on future designs.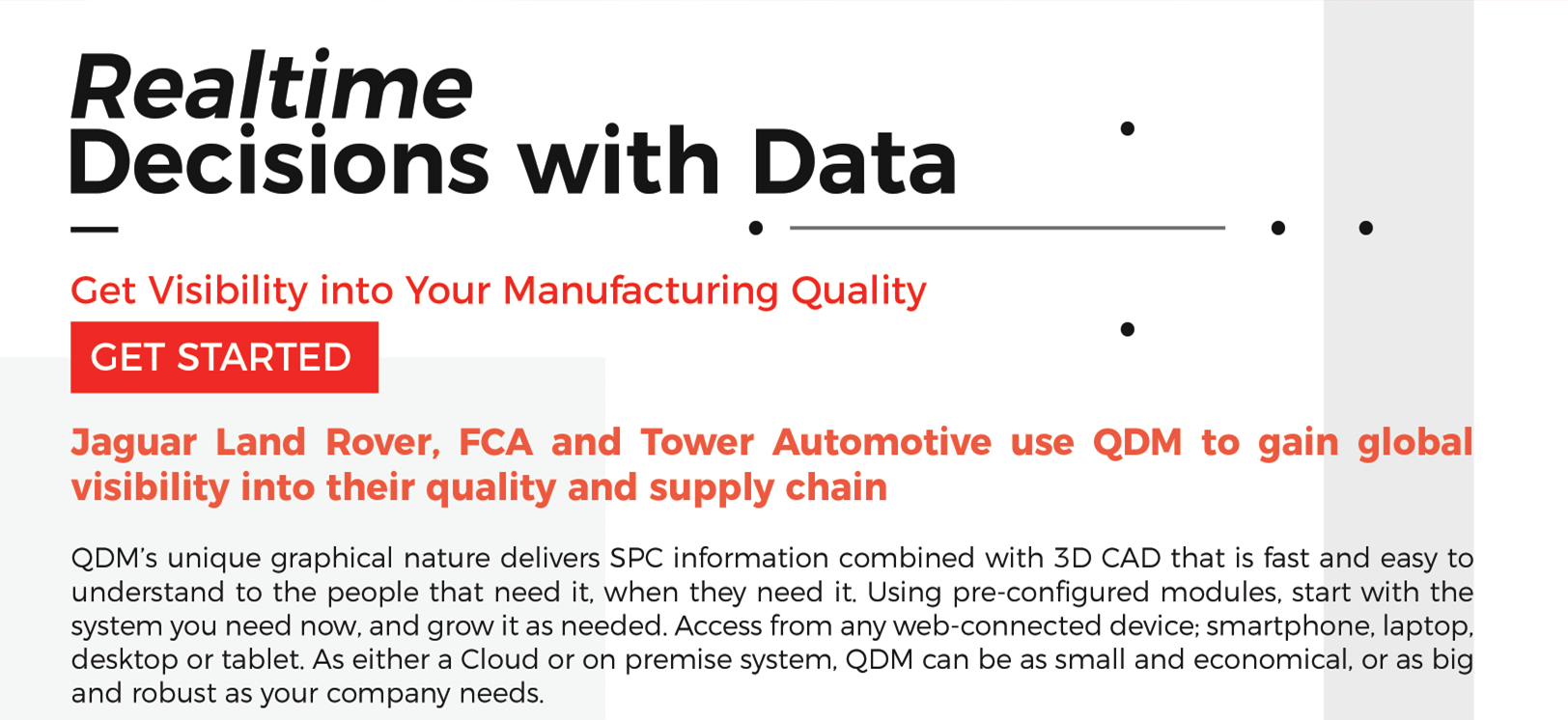 DCS has helped major OEM's and Suppliers set up and execute Closed Loop Manufacturing Processes,
"Closed Loop Manufacturing helps OEM's communicate effectively with their supply chain," said Donald Jasurda, Vice President of Sales at Dimensional Control Systems. "By communicating measurement plans with clear instructions, suppliers know how to measure parts and can deliver measurement data directly into the OEM's system. This method of automated supplier connection improves supplier quality, while making the information available to decision makers and engineers immediately, before parts have even been shipped. It helps suppliers as well by giving them insight into their customer's process and warns them when their parts are going to be out of specification."
DCS will be presenting Closed Loop Manufacturing at IMTS 2018. Come to DCS's Booth 135909 to see Closed Loop Manufacturing in action - connecting CAD definition to manufacturing measurements and delivering immediate results.