DCS Joins IMTS SPARK - The Virtual International Manufacturing and Technology Show
by Benjamin Reese, on Sep 15, 2020 10:08:57 AM
DCS Takes Part in IMTS SPARK - Virtual Manufacturing Conference
IMTS SPARK brings together manufacturers, technology companies, quality professionals, and industry experts to collaborate, share, and learn about new technology and innovations
-- Understanding IMTS SPARK From the IMTS Newsletter --
AMT – The Association For Manufacturing Technology and GBM – Gardner Business Media have teamed up to introduce IMTS Spark, a new digital platform, that will connect you with the latest manufacturing advancements, industry experts, educational deep dives, networking opportunities, and top notch experiences to ensure your business prospers.

You'll find webinars, podcasts, self-study curriculum, online chat rooms, and lunch and learn programs on IMTS Spark. Exclusive resources on the platform will provide cutting-edge information for the manufacturing technology community and drive transformation with technologies, supply chain solutions, succession planning, workforce development, and much more.
Experience live demos of MT products and processes through spark Exhibitor Showrooms.
Connect with exhibitors, peers, and experts to develop new partnerships and find solutions.
Dive deep into transformational technologies and business solutions at a variety of conferences.
Visitors will also encounter top notch experiences. AMT's Emerging Technology Center will highlight new developments not yet seen in manufacturing facilities. Coffee chats and happy hours will connect groups and provide solutions and resources for business-related obstacles.
-- -- -- --
Access MT-specific solutions. Collaborate with IMTS Exhibitors to determine current and emerging technologies that address your needs. Network with potential partners to solve your most challenging business tribulations. Gain insight from industry experts and educational conferences to prepare for what is next. Do it all here at IMTS spark.

The new transition from in-person to virtual has opened up new possibilities. Despite the drawbacks, and I will admit I miss rubbing elbows at the pub in the after hours of a conference event, virtual events have many benefits that IMTS SPARK is leveraging to provide a robust, ongoing event.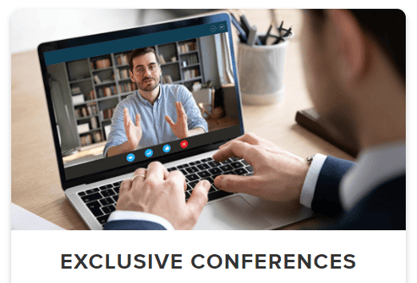 IMTS SPARK allows many conferences to share the same platform, and grants you access to all of them!
Choose from a selection of conferences with a myriad of sessions. The IMTS Conference offers deep dives on the newest technologies including how to scale and implement a digital transformation, effective physical cybersecurity, artificial intelligence, automation, and cobots. Shop Talk gives guidance on building your business's competitive advantage. Select conferences also include Additive In-Depth, IMTS Investor Forum, Parts Cleaning Series, Sustainability, and MTForecast.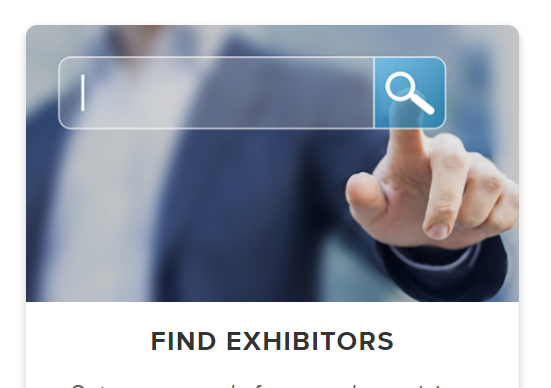 IMTS SPARK brings together professionals from across the spectrum; technology, engineering, software, hardware, metrology, manufacturing, quality, the list goes on.
Set new records for speed, precision, and performance. Experience a spectrum of multi-axis horizontal and vertical CNCs; graphite, grinding, boring, and 3D printing machines; all types of EDM; integrated CAD-CAM controls; world-class tooling; and ultra-precise inspections systems with AI and ML enabled sensors. IMTS exhibitors are ready to show you exciting new products that can lower your costs and transform your business. If you need a solution, you'll find it here.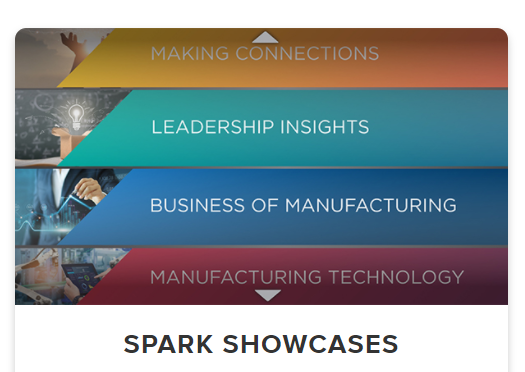 6 different showcases bring networking, live interviews, keynote talks, and a spotlight into new initiatives right to your fingertips.
Features the best of what you want most. Organized into six Showcases, each highlighting distinct manufacturing channels that carry its own line-up of high-energy programs. You'll find a mix of live interviews, live exhibitor demos, daily updates, hosted shows, Q&A interactions and onDemand content, all with a common theme. Monday, September 21 spark ignites!
Kick Off IMTS SPARK with IGNITE THE SPARK
Ignite the Spark is the first official week of the IMTS virtual event. This week will be loaded with presentations, talks, and networking chats. Go to the IMTS Spark page to register FREE and start signing up for your events!

Check Out the DCS Showroom
While you're there, visit the DCS Showroom to see the latest in Dimensional Engineering and SPC software roll outs!