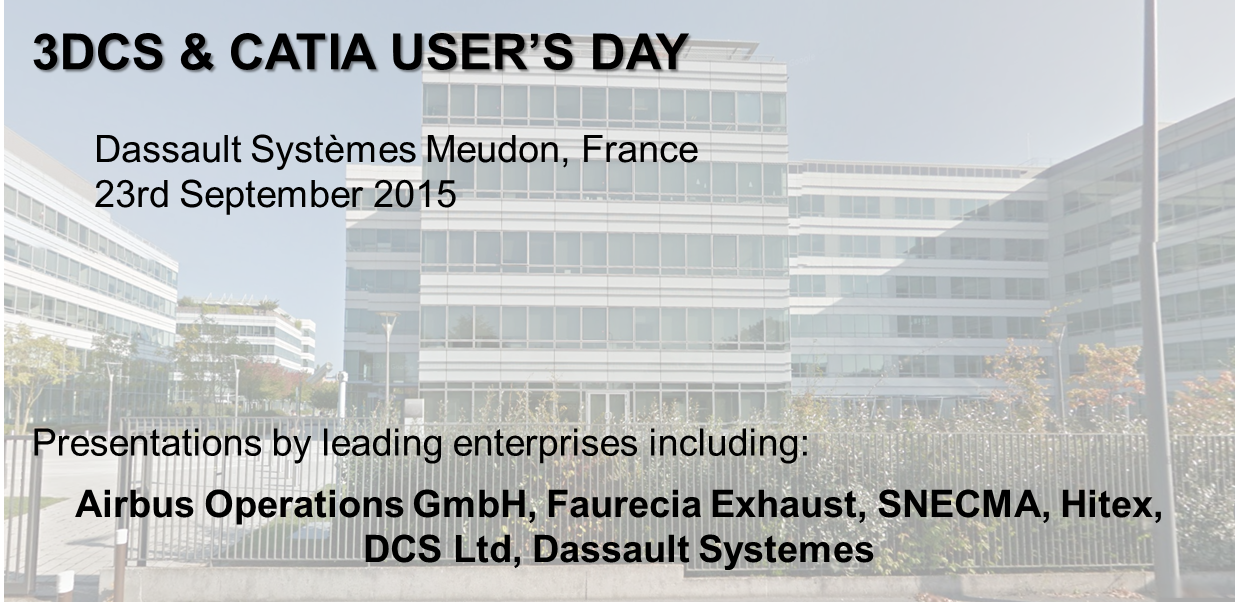 DCS and Dassault Systemes have partnered to host a one day event at Dassault Systemes Headquarters in Meudon La Foret, France.
Date: September 23rd, 2015
Location: Dassault Systemes, Immeuble Terre Europa 1 A3-1, rue Jeanne Braconnier 92360 Meudon La Foret
This one day conference will combine presentations from DCS partners, Hitex, DCS ltd, Dassault Systemes, and customers the likes of Airbus, MGRD Italia, Faurecia Exhaust, Jaguar Land Rover and SNECMA. With a focus on model based definition and advanced analysis, the event is an excellent opportunity to learn about upcoming technology in tolerance analysis and quality data systems. Learn from leading companies in their industries how they apply these tools and processes to deliver high quality products efficiently and effectively.