SPECIAL EVENT: 9 TransMagic Tools to Support Your CAD Modeling
by Benjamin Reese, on May 11, 2020 4:12:13 PM
9 TransMagic Tools to Support Your CAD Modeling
Join DCS for this Special Event webinar featuring long time partner TransMagic to learn about their translator tools

When:

Thursday, May 14th, 11 am EST

Register: Click Here
TransMagic CAD translation software automates complex and time-consuming processes so users can get more work done.
With a library of tools to help you work between CAD systems, TransMagic helps translate, repair, and compare CAD models.
TransMagic tools let you:
Open, view and query any major 3D CAD format in the world
Translate CAD models to polygonal, neutral and native formats
Automatic repair capabilities to deliver a water tight solid
Publish 3D PDF with PMI views intact for easy, clean communications
Compare revisions so you know exactly what changed before you cut steel
Automate translation and repair of thousands of files at a time
As part of 3DCS Variation Analyst Multi-CAD, where TransMagic allows the input of CAD from any system, TransMagic's tools extend to a number of other applications.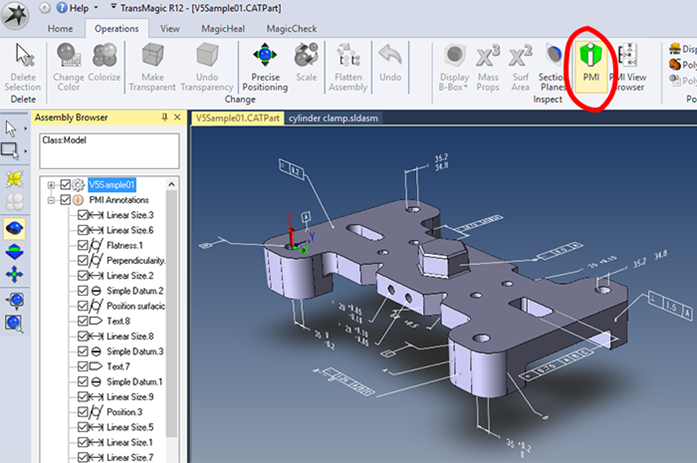 In this webinar, you'll learn about 9 different TransMagic applications and how to apply them.
Webinar Agenda:
Open, Automatic Repair, and Save As
Pre-selecting, Import, Export
Viewing, Managing & Sharing PMI
Discussion – Choosing the Right CAD Format
Settings to Optimize Formats
Restructuring, Convert Assemblies to Parts, Parts to Assemblies
Automatic CAD Model Repair with Lite Repair
Add-On: CAD Model Comparison – Revision, Validation

Add-On: CAD Model Repair – MagicHeal
Join DCS and Brad Strong, TransMagic
Technical Communications Manager for this Special Event