SAE 2016 World Congress: New Product Announcement and Presentation on Optimizing Weld Sequences in Automotive and Aerospace Structures
by Benjamin Reese, on Apr 7, 2016 3:16:11 PM
DCS Announces New Product, and Showcases 3DCS Advanced Analysis to Optimize Weld Sequences at SAE 2016 World Congress
Dimensional Control Systems (DCS) is proud to announce the upcoming release of 3DCS Variation Analysis for NX. This new version of 3DCS, the flagship variation analysis tool developed by DCS, is now fully integrated in Siemens NX. This allows users to work within a single environment, streamlining the the worklfow of design to analysis and creating consistency in GD&T and engineering processes.
As part of the new integration, DCS will be hosting a webinar on April 28th, at 11 am EST to demonstrate the new version of 3DCS, 3DCS Variation Analyst for NX, to show how this combined environment benefits engineers and NX users. Presented by Gary Bell, DCS Senior Variation Analyst, the webinar will highlight key features in NX that contribute to faster modeling with 3DCS, as well as best practices and useful tips on working within the 3DCS Suite.
SAE 2016 World Congress and Exhibition brings together professionals from all levels of the automotive and aerospace industry from engineers, to management teams, to executives, in order to collaborate and discuss current challenges in the industry, as well as share insight into the latest advances in products and technology.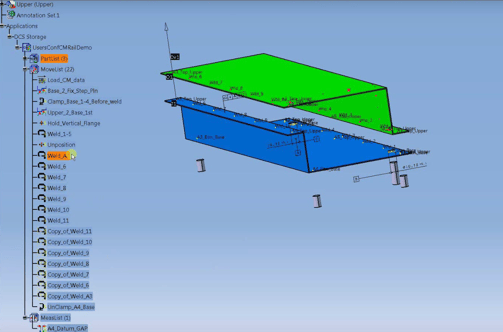 Donald Jasurda, DCS Vice President of Sales, will be presenting at SAE 2016 World Congress on April 14th, at 1 pm in room 313B. His presentation, titled, "Optimizing Weld Sequences of Automotive and Aerospace Structures Using CAD Based Finite Element Analysis (FEA)" will discuss methods of using 3DCS to test and optimize processes, rather than just working with part tolerances and GD&T.
See the demo video of optimizing weld sequences
This will showcase how FEA analysis, completed within 3DCS, allows accurate simulation of weld and clamping conditions, as well as fastening and bolting, and simulates the results based on order of operation. For advanced users of 3DCS, this is an excellent opportunity to learn more about how 3DCS can be applied to non-standard simulation and problem solving.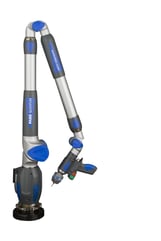 To find out more, visit DCS at booth 714 at SAE World Congress, and experience the DCS solution for youself. Partnering with FARO Technologies, DCS will be showcasing a live QDM system, automatically collecting data from the FARO arm, displaying it as statistical data on the CAD parts, and allowing users to create custom and automated reports from the data. Earn yourself an Amazon Gift card by using the system and finding the 'bad' parts!
Keep your eyes on the DCS Blog for more information as this exciting event begins next week!
Don't forget to register for the upcoming Webinar,
3DCS Variation Analyst for NX - Now Fully Integrated in Siemens NX