How Many Companies Have Been Using Embedded GD&T in Their Process?
DCS asked its clients how often they use Embedded GD&T and if not, when are they planning on implementing Embedded GD&T
What Is Embedded GD&T?
Embedded GD&T is geometric dimensioning and tolerancing applied to a CAD model using platform specific tools and features, often presented as Functional Tolerance Annotations (FTA) in CATIA or Product Manufacturing Information (PMI) in NX and CREO. The GD&T is linked to its referencing features, so that it can be used to describe those part's tolerances, Datum features and locating properties. It can be a powerful tool for supporting tolerance analysis.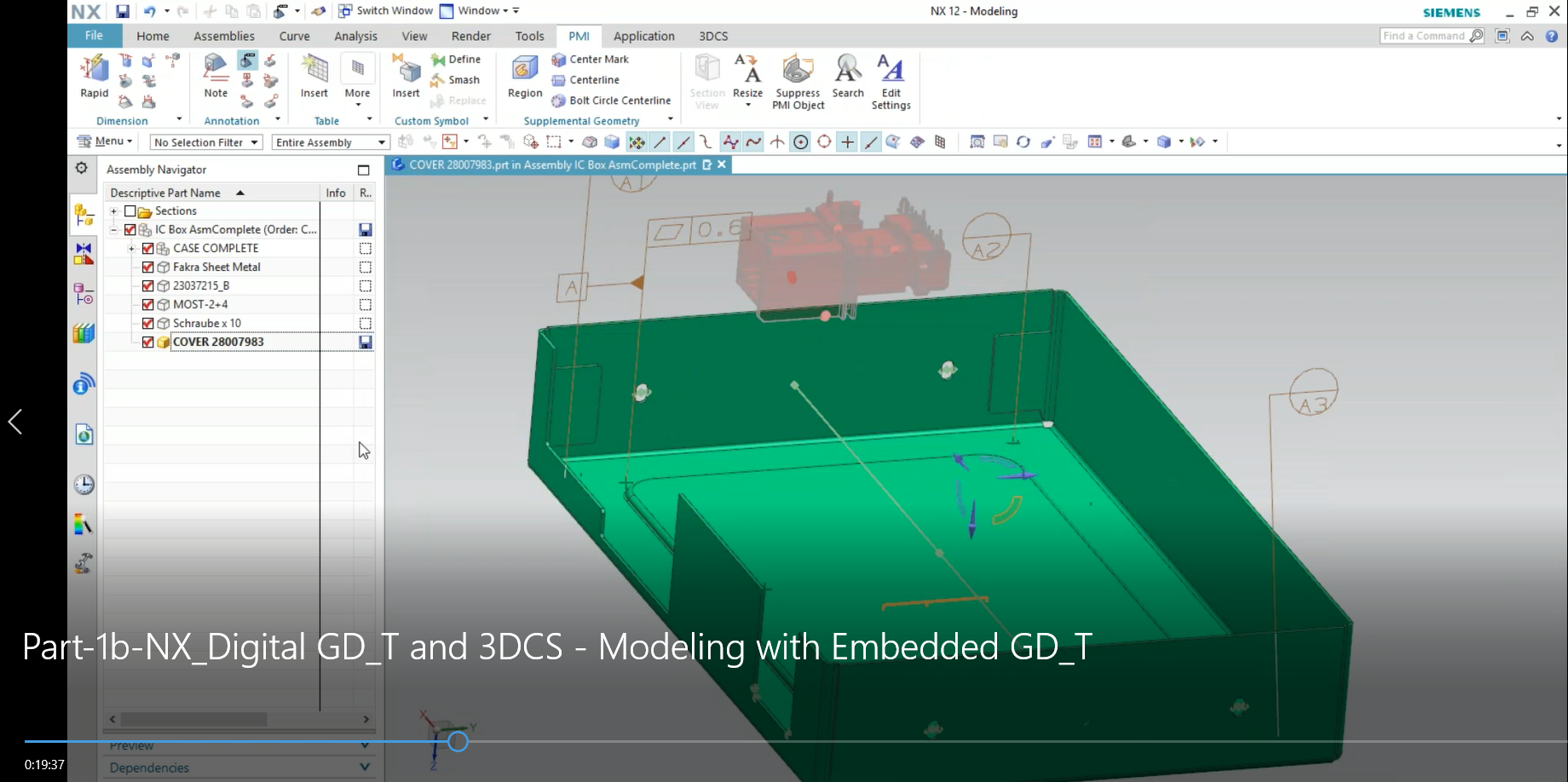 For today's purposes, there are two primary benefits to using Embedded GD&T:
1. Model Based Definition (MBD) - Adding all of the GD&T and manufacturing information to the CAD model makes it the sole source of all that information. This helps align different segments, reduces confusion about design changes and provides an easy source for answers to both engineering and manufacturing.
2. Feeds Downstream Applications - 3DCS software as well as other simulation tools can use Embedded GD&T as a basis for analysis. This reduces re-authoring of data, guarantees correct information and once more aligns differing groups onto the same information.
How Many of Your Models Use Embedded GD&T?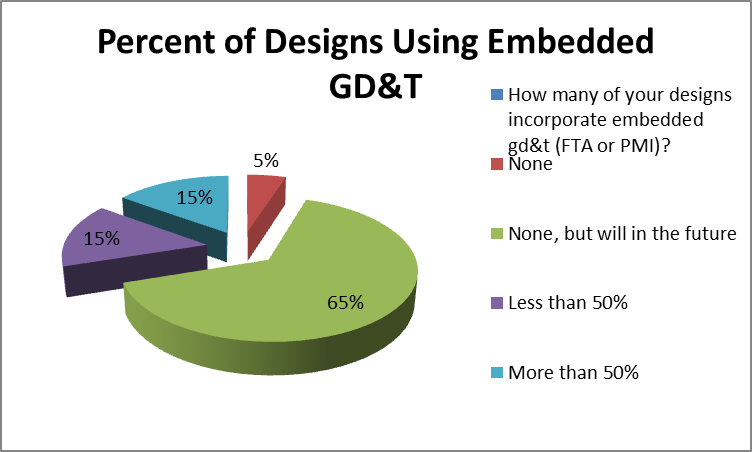 In our surveys, we found the majority of manufacturers are not yet using embedded GD&T in their process. However, they almost all (93%) have plans to add it to process in the future. This clearly tells us that although it is not currently present, the use of Model Based Definition (MBD) and embedded GD&T is the future of modeling. This follows the industry perspective we've been seeing, where processes continue to become more streamlines, and include fewer physical and more digital tools. The incorporation of drawings into CAD annotations follows this same pattern.
When Will PMI and FTA Be Added to Your Process?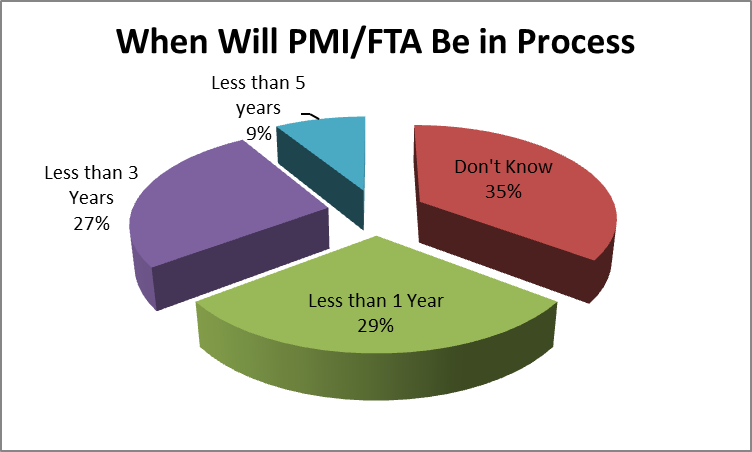 With more than half of respondents designating a time frame of less than 3 years, it shows that embedded GD&T is being looked at and investigated now. With any manufacturing process, there will be a large lead time before anything designated to be included will actually enter production level application. It is important then to engage with our clients to help them along this journey, as changing from manual or physical drawings to CAD based definition is more difficult than it sounds. Using good, well applied GD&T, which needs to be developed in partnership with the dimensional team, and not just in parallel, requires a well thought out process and well managed execution.
Join the DCS Digital GD&T Series to Learn More

Looking to include Embedded GD&T in your process? Join the Digital GD&T series to see how it's done.