Using Model Based Definition with Embedded GD&T - Webinar and Article Series
Learn how to use 3DCS and QDM Software to support PLM and MBD beginning with embedded GD&T
Model Based Definition - MBD - utilizes CAD to drive product development and manufacturing processes.
Model Based Definition is the use of CAD to define the manufacturing information - process and part - instead of traditional drawings. The CAD model is then referenced throughout the product life cycle as standard process, while creating and using 2D drawings becomes the exception instead of the norm.
Digital GD&T Webinar Series
Part 1: September 27th - How to Create Embedded GD&T in CAD
Part 2: October 17th - GD&T Applications in Modeling
Part 3: October 25th with Quality Digest - Using Embedded GD&T to Drive MBD
Part 4: November 29th - Supplier Quality...for Suppliers
Part 5: December 13th - Iterative Design and Logic - Using Iteration Move and Mechanical Moves

Missed Part 1 on Sept 27th? View the Recording HERE
Using Model Based Definition with DCS Solutions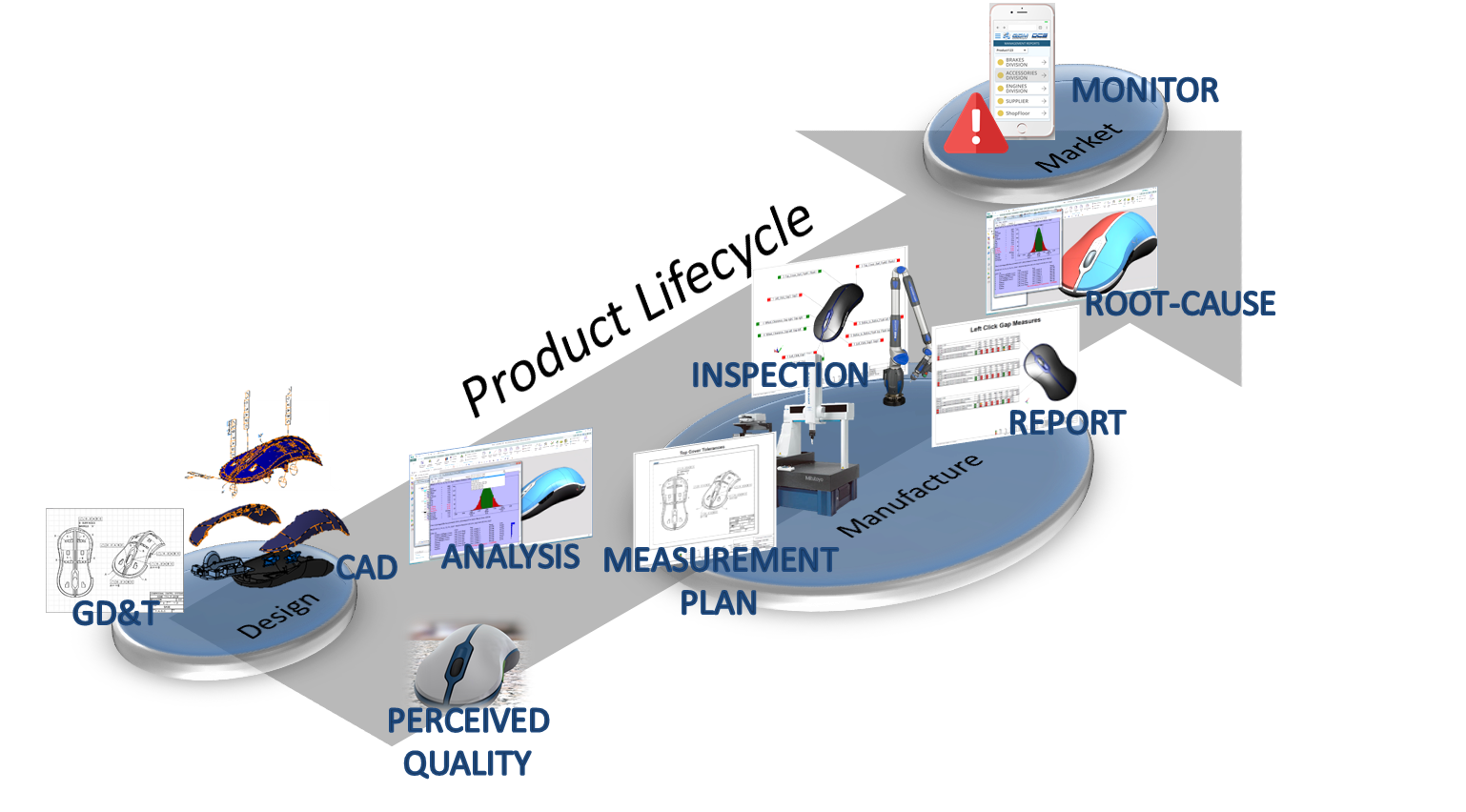 DCS Solutions utilize Model Based Definition to support quality across the Product Lifecycle.
This equates to:
Optimizing Designs and GD&T

Creating Perceived Quality Studies (to set tolerance objectives)

Simulation for Design Iteration

Model Based Measurement Plans

Real-Time Inspection

Automated and Custom Reporting

Root Cause Analysis Tools

-- Data Based SPC [QDM PDA]

-- CAD Based with Plant Data [Closed Loop with 3DCS]

Monitoring Production and Validating Quality Objectives
DCS will be demonstrating over the next 6 months how to use 3DCS and QDM to support these activities, with tips, how-to's, webinars and articles.
Join the webinar to gain access to all the sessions with one registration

Missed Part 1 on Sept 27th? View the Recording HERE