Digital GD&T Webinar - Learn How to Create GD&T in CAD: NX, CATIA and CREO
by Benjamin Reese, on Sep 25, 2018 12:42:10 PM
Digital GD&T Webinar Series Begins This Week - Learn How to Create GD&T in CATIA, NX and CREO
See step by step examples for creating GD&T in CAD in order to support Model Based Definition and Tolerance Analysis
3DCS Software supports Model Based Definition and the use of embedded GD&T. 3DCS is integrated in NX, CATIA and CREO, making it easy to pull that data into your 3DCS model to begin your tolerance analysis.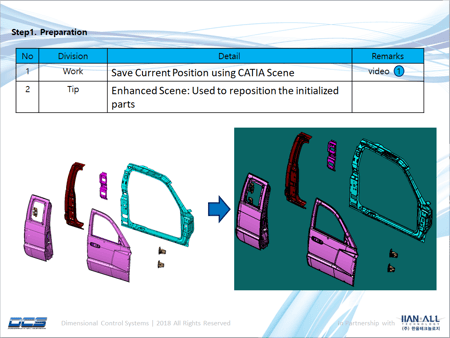 In order to use the CAD based GD&T, whether it is PMI or FTA, you first have to create it in the CAD platform. Many users familiar with 3DCS modeling may not be as familiar with the CAD platform, and so to begin the Digital GD&T series, DCS is going to be showing the basics in creating GD&T in the CAD system to then bring into your 3DCS Model.

The first webinar of the Digital GD&T series has been split into three parts:
Thursday (Sept 27) -- Catia Users
Friday (Sept 28) -- NX users
Tues (Oct 2) -- Creo users
The presenters will begin with a 2D GD&T sheet (pdf) and then create the GD&T in the CAD platform, going step by step. Once completed, the Digital GD&T will be brought into 3DCS and applied to the model for analysis.
Registering for the webinar series signs you up for all three sessions. This means you can attend the session or sessions you're interested in, and receive all three recordings after the event. Keep the ones relevant to your company and requirements.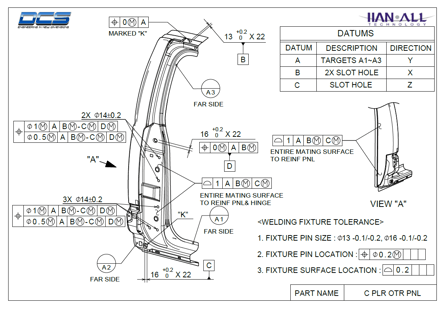 DCS will be using a model from the
DCS Training lab
for the webinars, and providing the model after the webinars in all versions of 3DCS (Multicad, CATIA V5 and 3DEXPERIENCE, Creo and NX). This will give you the ability to practice on your own using the webinar for guidance.
Join DCS this week for the first session of the Digital GD&T series