Detroit North American Auto Show - Building the Car of the Future
by Benjamin Reese, on Mar 12, 2015 2:51:16 PM
The North American International Auto Show in Detroit Demonstrated the Heights of Automotive Quality and Performance
Advances in Engineering Tools and Processes Continue to Push the Envelope for Quality and Performance. The vehicles displayed at the International Auto Show at the Cobo Center in Detroit were a testament to human ingenuity.
It's become a tradition for DCS Vice President of Sales Don Jasurda to get his picture taken in a Jaguar at the North American International Auto Show in Detroit.

The annual moment is a chance for DCS and longtime customer Jaguar Land Rover to catch a breath and enjoy the outcome of their long hours of work from the past year, away from the manufacturing and testing sites of the their usual workdays.

JLR showed off its 2016 F-Type convertible (pictured) with a supercharged, 340-horsepower V6.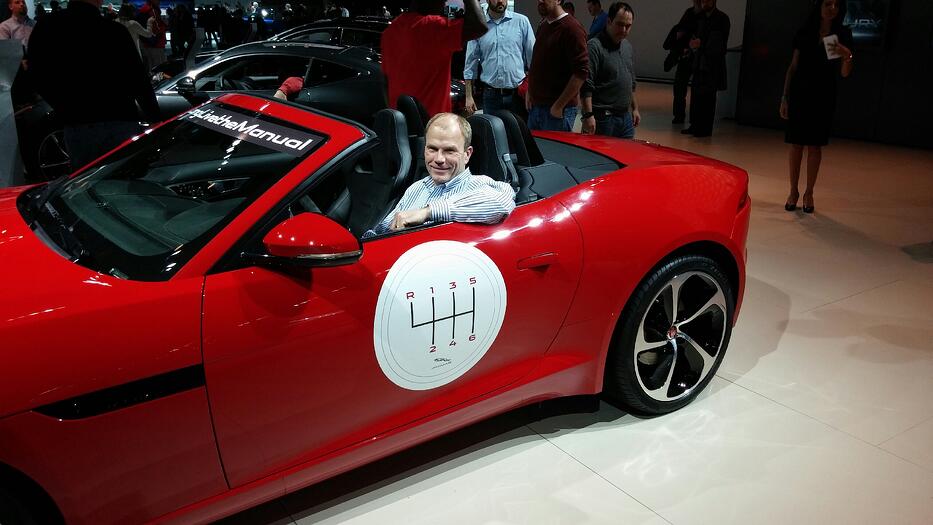 Don Jasurda enjoys taking a seat in Jaguar Land Rover's F-Type convertible.
It was especially satisfying to take a seat this year, amid high spirits as the rejuvenated auto industry looked back at 16.5 million units sold in the US, a dramatic improvement compared to the 10 million units the industry posted at the low point of the recession. A sporty red convertible was exactly what was needed to match the confident mood.
"We're proud to be working with Jaguar Land Rover. It's gratifying to be able to sit in a well-engineered machine like this and know that DCS helped make this happen," said Jasurda.
Another auto show treat for DCS this year was seeing the production model of a concept car the staff here has been looking at for five years: BMW unveiled its i8, a high-end (U.S. base price: $135,700) plug-in hybrid, which combines a turbocharged three-cylinder engine with BMW's eDrive system.
BMW, another longtime DCS software customer, gave us a poster featuring the original concept version of this car around the time that the company first unveiled it in Frankfurt in 2009.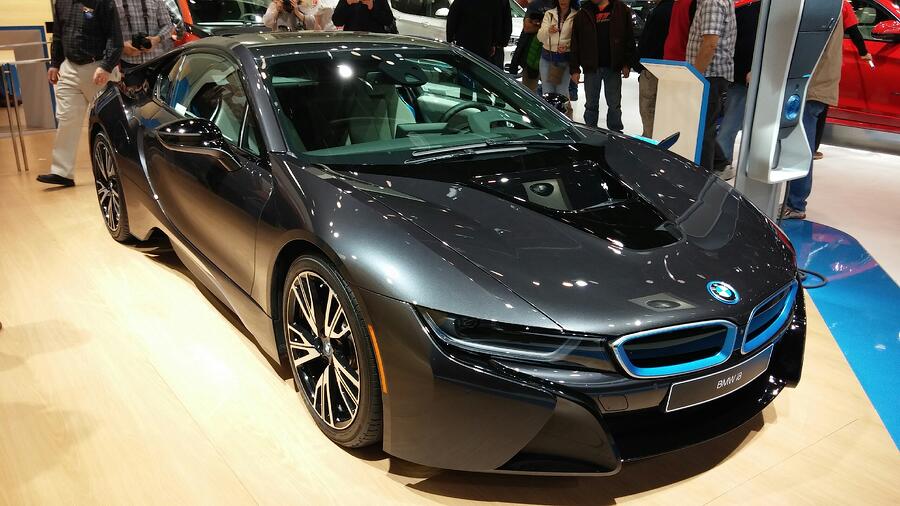 By the time this year's auto show rolled around, the poster had become part of the furniture here in the office, as familiar as marketing's Big Ass Solutions mug.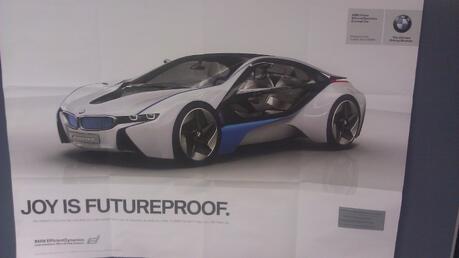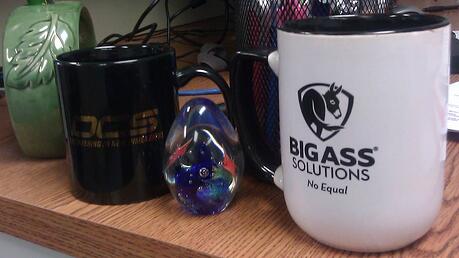 That, along with the knowledge that our software went into making what's being hailed as the "car of the future," brought a personal dimension to our viewing of this marriage between performance and efficiency at the auto show.
Advances in Engineering Tools and Processes Pave the Way to the Future
The designs and concepts that pave the way for the future's vehicles demand incredible feats of engineering. Modern analysis and simulation include a vast array of tools and technology, from air flow simulations, high end visualization, sound testing, crash testing in virtual and physical environments, clay mock ups, and the list goes on and on. DCS is proud to have its solutions fit into the array of testing and analysis that helps engineering teams design modern automobiles.
To help illustrate how DCS can help teams reduce build issues and design out variation, Don Jasurda will be presenting at the upcoming SAE 2015 World Congress & Exhibition:

Don Jasurda will be presenting the paper Accounting for Thermal and Gravity Force Effects on Automotive Components Using 3d Simulation Software, which highlights the use of Finite Element Analysis on automotive structures to compensate for variation from environmental factors such as heat and gravity using 3DCS Compliant Modeler.
Join us at Cobo Center this coming April and learn about the advances in manufacturing paving the way for the Car of the Future.
Click to learn more about SAE 2015 World Congress and Exhibition and make sure to join DCS for an after event webinar: Using Variation Analysis to Identify the Effects of Springback, Stretch and Flex in Automotive and Aerospace Structures. Join DCS's newsletter to get all the details.
Questions? Call or email DCS, and we'd be happy to help.
DCS Dimensional Control Systems
580 Kirts Blvd ste 309
Troy, MI, 48084
(248) 269-9777