DCS Presents Finite Element Analysis Case (FEA) at SAE World Congress in Detroit
by Benjamin Reese, on Mar 19, 2015 12:46:39 PM
DCS to Present "
Accounting for Thermal and Gravity Force Effects on Automotive Components Using 3d Simulation Software" at SAE 2015 World Congress & Exhibition
April 21-23, 2015 at Cobo Center in Detroit, Michigan, USA

SAE International can say it better than me: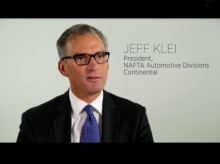 "The SAE 2015 World Congress assembles the best talent in the automotive industry; experts, management teams, engineers, and executives alike gather to collaborate and address current challenges, seek new windows for discovery and exploration, and promote the multitude of opportunities fundamental for a successful future. This year's theme, Leading Mobility Innovation, expresses the dawning of a new day in the automotive industry. It is a call to arms – a challenge to all engineers to create mobility for the future through innovative technologies. Become inspired, join us at SAE 2015 World Congress." - SAE International http://www.sae.org/congress/
The video to the right is a great introduction to SAE 2015 World Congress on the SAE International website (click the image to visit the page http://video.sae.org/11940/)
DCS is presenting on Thursday, April 23rd in room 312 A
The paper will be available through the SAE Website after the event.
A quick summary:
In the automotive world, thermal expansion and gravity on assembly processes in manufacturing often account for unexpected variation. Issues related to the effects of these forces can cause not just assembly issues, but can also be the cause of non-conformance and warranty problems later in the product life cycle.
Using 3d CAD models, engineers can now take advantage of advances in simulation to predict the effect of both thermal forces and gravity on their assembly and processes before production. By designing out these influences through a combination of tooling, process and tolerance changes, manufacturers can reduce the costs stemming from these common issues.
This whitepaper delves into the process of simulating the effect of both these forces on automotive structures using real life examples and models based on customer experiences. A number of solutions are determined from these examples, and tested in a simulated environment with the goal of reducing product variation while accounting for unavoidable variation.
Interested in more? Can't make the event?
DCS is pleased to be presenting a follow-up webinar:
Using Variation Analysis to Identify the Effects of Springback, Stretch and Flex in Automotive and Aerospace Structures
This free webinar event will focus on identifying the source and effect of deformation caused by part and process deformation, such as that caused by welding, clamping, stretching or heating parts.
Click below to read more and registration -