DCS is the Proud Sponsor of the 3DEXPERIENCE Modeling and Simulation Conference
by Benjamin Reese, on Sep 11, 2019 2:17:21 PM
DCS is the Proud Sponsor of 3DEXPERIENCE Modeling and Simulation Conference

Dimensional Controls System, Dassault Systemes Gold Partner, will be demonstrating Digital Twin creation with Model Based Definition at the 3DEXPERIENCE Modeling and Simulation Conference in Novi, Michigan
Novi, MI - Sept, 11, 2019 – Dimensional Control Systemes (DCS) is sponsoring the 3DEXPERIENCE Modeling and Simulation Conference in Novi, Michigan, at the Suburban Collection Showplace September 18 and 19, 2019.
The 3DEXPERIENCE Modeling and Simulation Conference brings together the Dassault Systemes design, modeling, and simulation communities in order to promote collaboration and cross-industry knowledge sharing. The tools used in many of these areas have many applications outside their expected realm, and this event gives a platform to showcase these applications to the community.
A variety of speakers will present on topics ranging from multibody simulation, electromagnetics to simulating structures, fluids, and acoustics.



DCS is excited to be a part of this event, showcasing its ability to create a Digital Twin with Model Based Definition (MBD) by using CAD, GD&T, and their integrated analysis software 3DCS Variation Analyst. 3DCS is a fully integrated analysis tool in CATIA V5, the 3DEXPERIENCE, and SOLIDWORKS that enhances users CAD models to include part tolerances, assembly and manufacturing processes, and simulated inspection measurements. It provides a realistic look at how variation in both parts and process affects the final build, giving engineers the tools to optimize for design and assembly while reducing the risk of build failures that cause scrap and rework.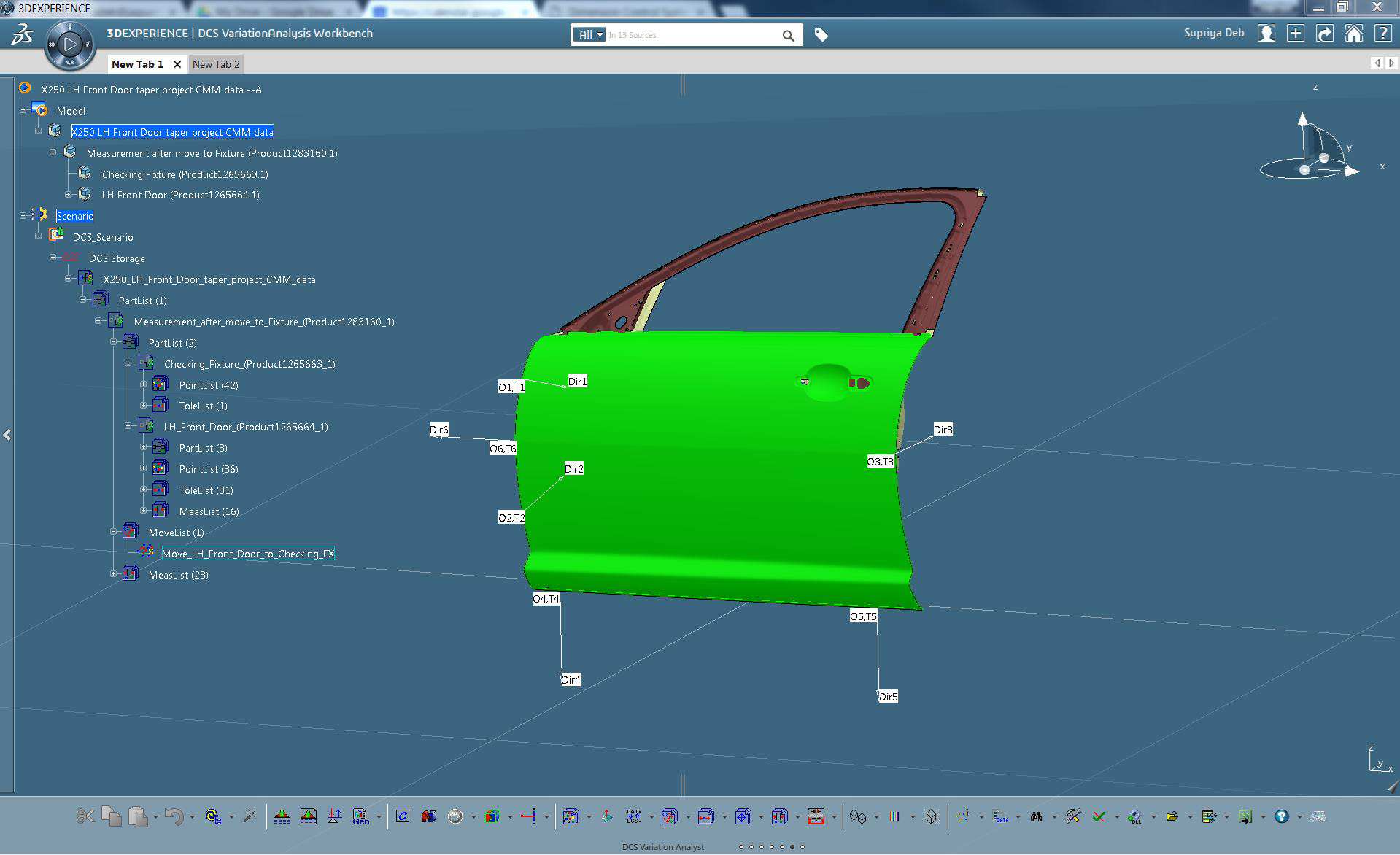 "As a long time Gold Partner to Dassault Systemes, DCS has always valued both its relationship to Dassault Systemes and its connection to CATIA," stated Dave Johnson, 3DCS Project Manager. "As part of the Dassault Systemes Partner Network, DCS will be able to show how 3DCS contributes to both the 3D Master strategy as well as Model Based Definition. By giving engineers the ability to use a vast array of tools within a single integrated environment, Dassault Systemes 3DEXPERIENCE Platform incorporating 3DCS, promotes a streamlined approach to model based definition and the 3D Master approach of design and manufacture. "
DCS will be an exhibitor at the 3DEXPERIENCE Modeling and Simulation Conference with a showcase to demonstrate Quality Intelligence to attendees and industry professionals. Learn more at https://events.3ds.com/3dexperience-modeling-and-simulation-conference
About DCS
DCS has been supporting quality management in industries including automotive, aerospace, medical device, electronics and industrial machinery for over 20 years. DCS solutions are used daily by companies like Airbus, BMW, GM, LG, Nissan, Phillips, Sony, Textron Aviation and VW. By applying DCS's 3D Model Based environment for Predictive Variation Analysis and Responsive SPC, manufacturers have reduced quality costs related to yield, scrap, rework and warranty issues. Read more at https://www.3dcs.com/tolerance-analysis-software-and-spc-systems/3dcs-software.