Metrology plays a crucial role in precision manufacturing, ensuring components meet exact specifications and tolerances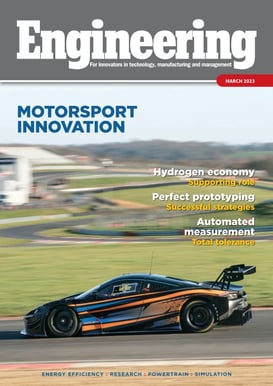 Click to Read and Download the Article from Engineering Magazine
Manufacturing is undergoing a profound transformation. Integration of digital technologies into critical aspects of production is enabling processes to be automated and streamlined. The resulting cost savings, greater efficiency, and quality improvements are giving manufacturers a competitive edge. But amongst all the progress that the manufacturing industry has made on its digital journey, there is one area that remains heavily reliant on manual processes: Metrology.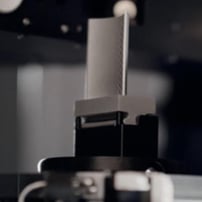 Metrology is often perceived as a bottleneck to many manufacturing operations, with legacy approaches hindering productivity and output. Vital data generated from the measurement process often cannot be fully utilized. If we're to gain the full benefit of digitalization and automation, our approach to metrology must be modernized to better integrate and support a modern manufacturing chain.
Getting the measure of metrology
Metrology plays a crucial role in precision manufacturing, ensuring components meet exact specifications and tolerances. Today, however, it is a time-consuming task, requiring manual operation, and sometimes even multiple machines. It can often take upwards of 25 minutes or even hours to achieve accurate measurements.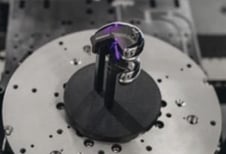 By automating quality management and seamlessly integrating it into the wider manufacturing process, manufacturers would be able to increase the speed at which they can verify quality and fulfill orders. Saving time and money, whilst enabling output to be scaled. Beyond these immediate advantages, a digital approach would also allow for real-time interaction and adjustment of the manufacturing process, fostering continuous improvements and greater consistency in producing high-quality parts.
Data is king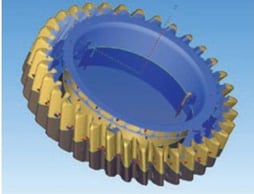 The digitalization of manufacturing processes has brought about significant changes, not least providing the means to enhance the traceability of any parts produced. It's critically important, therefore, that any approach to automating metrology must be able to guarantee the same level of precision and reliability as current methods.
Accuracy is vital and can't be traded off for speed. Additionally, capturing rich, high-quality metrology data enables manufacturers to create digital twins of measured parts, and generate intelligent Statistical Process Control (SPC) data sets for analysis and adaptation of the manufacturing process in just one click. Manufacturers can also extract or compute additional information, even after a part has been shipped out, granting greater efficiency and flexibility across the manufacturing chain. These benefits are only possible with a new approach to metrology, employing automated measurements that capture a greater volume of data.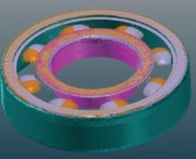 Reimagining metrology Modernizing metrology involves the use of intelligent engineering software and multiple sensors to capture millions of data points simultaneously. This is far faster and more accurate than traditional manual methods. This is the core principle behind Sandvik's own metrology solution.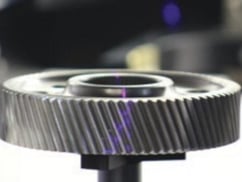 The ZeroTouch high-speed noncontact inspection platform from DWFritz can be combined with Metrolog X4 software from the Metrologic Group to deliver a highly efficient and comprehensive metrology solution that produces accurate results, and meaningful data in an industry-proven package. Both DWFritz and Metrologic are companies in the Sandvik Group. The system's non-contact feature eliminates any issues encountered when measuring flexible parts, which many hard probes struggle with, and the automation allows for a fully unattended and reliable process. With all this data available, manufacturing improvements can be delivered live using SPC tools and Quality Data Management (QDM) from DCS.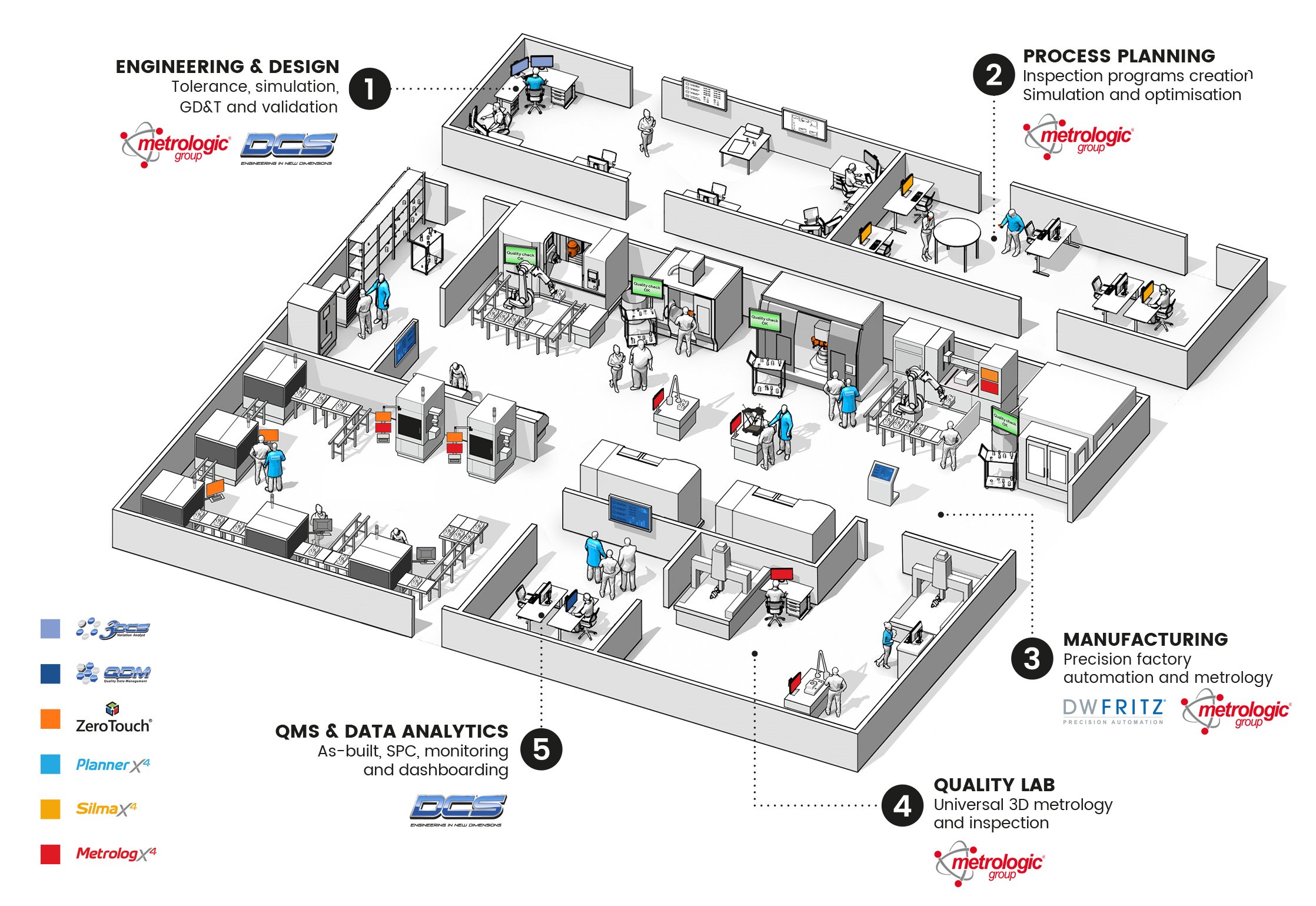 Recently, an electric vehicle manufacturer sought our support for accurate measurements on a 150- hairpin stator. Its previous metrology process took 45 minutes and was not suited to its production needs. Our approach reduced inspection time to under 12 seconds, with analysis times under 30 seconds.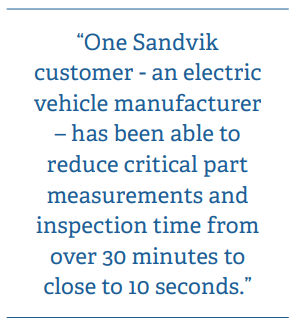 In total, this resulted in a 90x decrease in the time taken for a full metrology process. These significant time savings are the result of using an automated system with multiple sensors that measure the entire surface of a part in one go, rather than point-by-point with a manual tool. The multiple sensors generate a high-density micron-level point cloud, enabling 100% inspection of all part features in seconds. By switching to an automated system, the manufacturer dramatically increased throughput and advanced production without sacrificing accuracy. The approach allows for comprehensive inspection and analysis, just at a greater speed.
Creating new value
The benefits of automation and digitalization go beyond simply optimizing the traditional approach to metrology. It can facilitate new ways of working where measurements are more in-line and done closer to the machining process. And with the ability to collect, analyze and act on vast amounts of data generated during the measuring process, manufacturers can adapt and adjust their processes in real-time, improving product quality and reducing waste.
In today's digital age, data is a valuable commodity and digital metrology offers manufacturers the chance to future-proof and gain a competitive advantage. It helps close the loop and reduce 'islands' on the shop floor through seamless data flow. Thanks to the large amount of data generated, a digital twin of any component measured can be created, providing real-time part validation.
Greater traceability and in-depth data, including full SPC analysis and process monitoring using QDM solutions, allow manufacturers to optimize the performance and efficiency of their products in real time. Moreover, digital metrology encourages future design refinements, granting additional long-term value and faster delivery to their customers.
Today is the future
It's becoming increasingly evident that digitalization and automation are accelerating forces in the manufacturing industry. With the advent of automated metrology, critical measurements no longer need to be a bottleneck to progress. Metrology and quality management can, in fact, become a business enabler in the value chain, becoming your 'eyes and ears' on the factory floor. As technologies develop, automated quality management empowered by AI advances may help manufacturers 'close the loop' even further and take manufacturing and product quality to the next level. But for the time being, 100% measurements, real-time adjustments, and intuitive development bring value and opportunity to manufacturers in the present.
Read and Download more articles from DCS