DCS sponsored a booth at the Quality Show in Chicago Illinois, the first in-person event since the start of COVID.
Everyone wants to know, are in-person conferences dead, to be replaced by virtual events?
The short answer; no. The long answer…
These are different times. Stretching again and heading out to a show seems almost foreign now to my normal activities. It's been two years since our last one, which just happened to be the Quality Show in 2019. Now I find our team, here again, looking to see how quality has changed in 2 years, and who has made the trek out to learn face-to-face what's happening in inspection, quality, measurement, and SPC.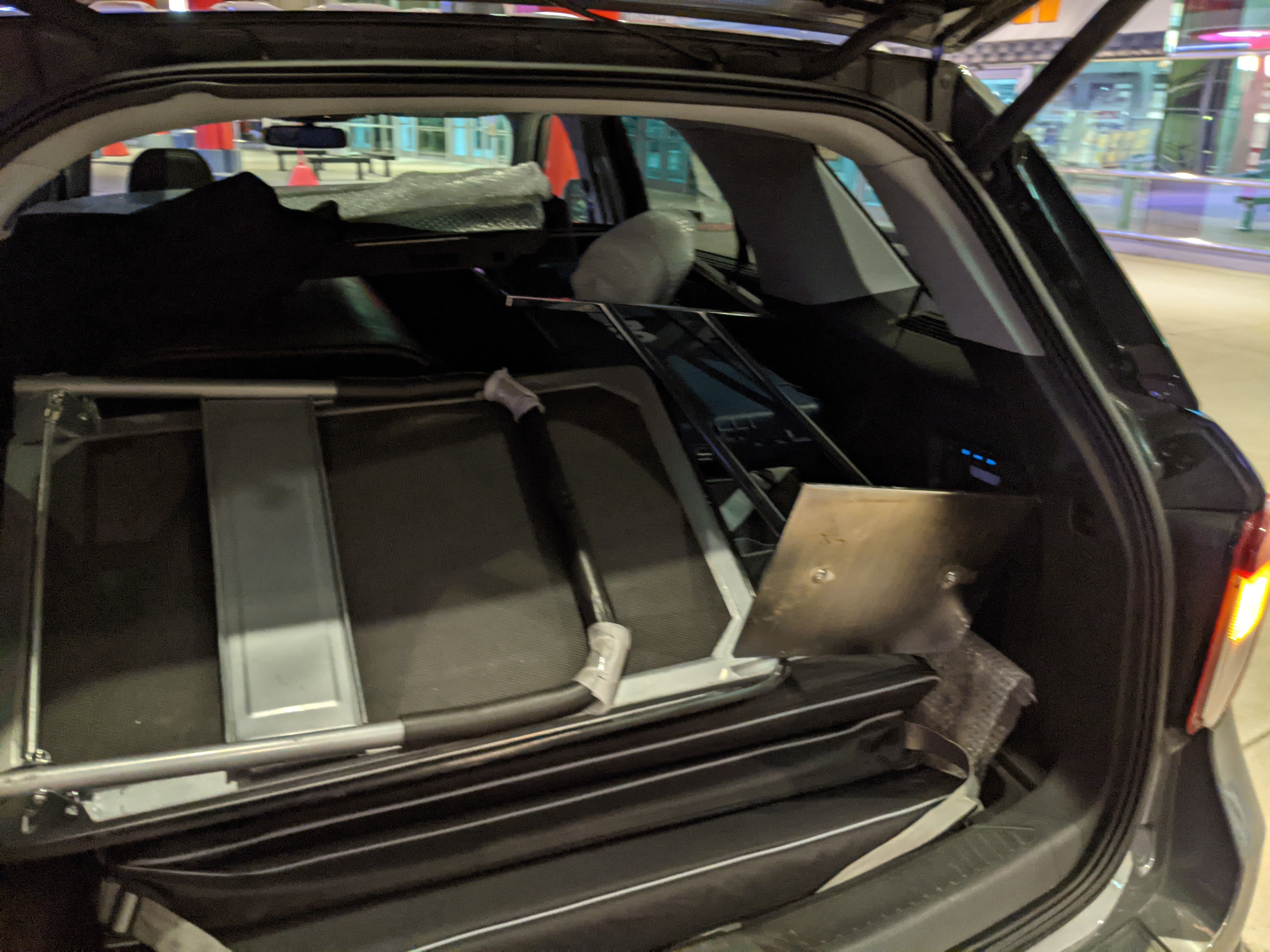 You can feel the effects of the pandemic in the little things. My journey began, outside of planning the booth and what felt like a normal process of preparation, with getting a rental car. The crew at Enterprise was amazing as usual, but it was clear from the pricing and availability that the chip shortage and reduction in travel have had an effect. I was lucky as I was able to get a large enough vehicle to fit everything in, from floor to ceiling, in order to get it to the conference center. Then I was on the road, a couple of hours later than I'd hoped, but on my journey never the less.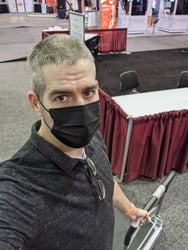 Getting to Chicago from Detroit is normally a pretty easy drive. A lot of major thoroughfares are closed and being repaired while traffic is low from the pandemic, and despite my appreciation for the efforts and the need for the money to go to people who need it, it certainly makes a previously straight drive into a more adventurous journey. What is usually 5 hours quickly stretched into an all-day endeavor.
Arriving at the facility late, I quickly encountered another side effect of the pandemic. My team had all been delayed. By delayed, I mean their flights had all been canceled and I was going to be on my own for a while. I've gotten pretty good at getting the booth stood up in short order, and did enjoy the quiet contemplation while pulling banners, pushing furniture, and digging through cables. So many cables.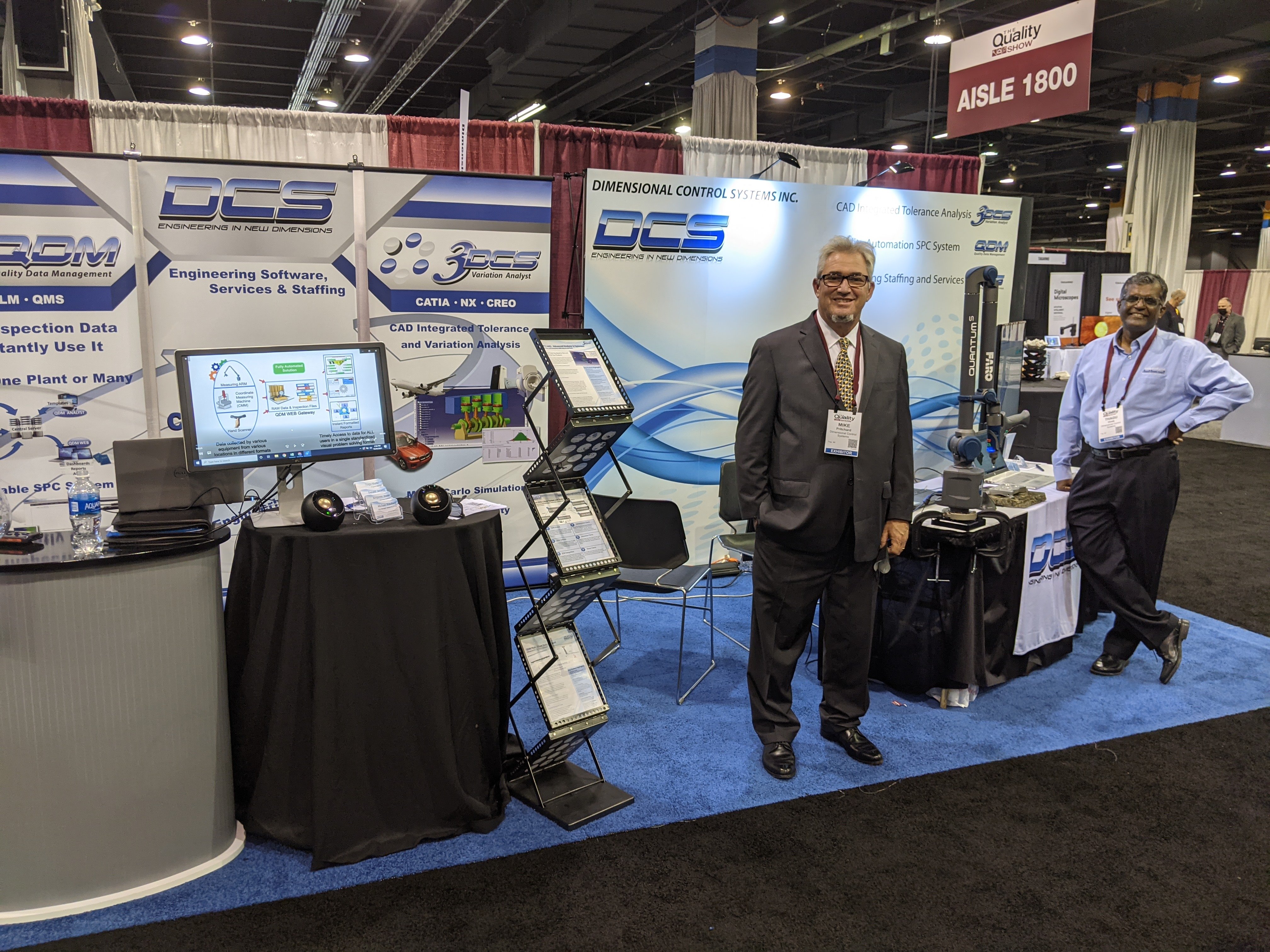 Later, my crew began to trickle in. I had decided at the previous event to move us to a larger booth space, a 20 foot by 10 foot, for the first time. It gave us enough room to set up some displays, a FARO arm, and a self-service counter for attendees just passing by (and hoping to dodge our sales team!). The extra space definitely felt good, along with the padding under the carpet (a must-have if you ever do any kind of conference), and gave us a presence that caught the eye.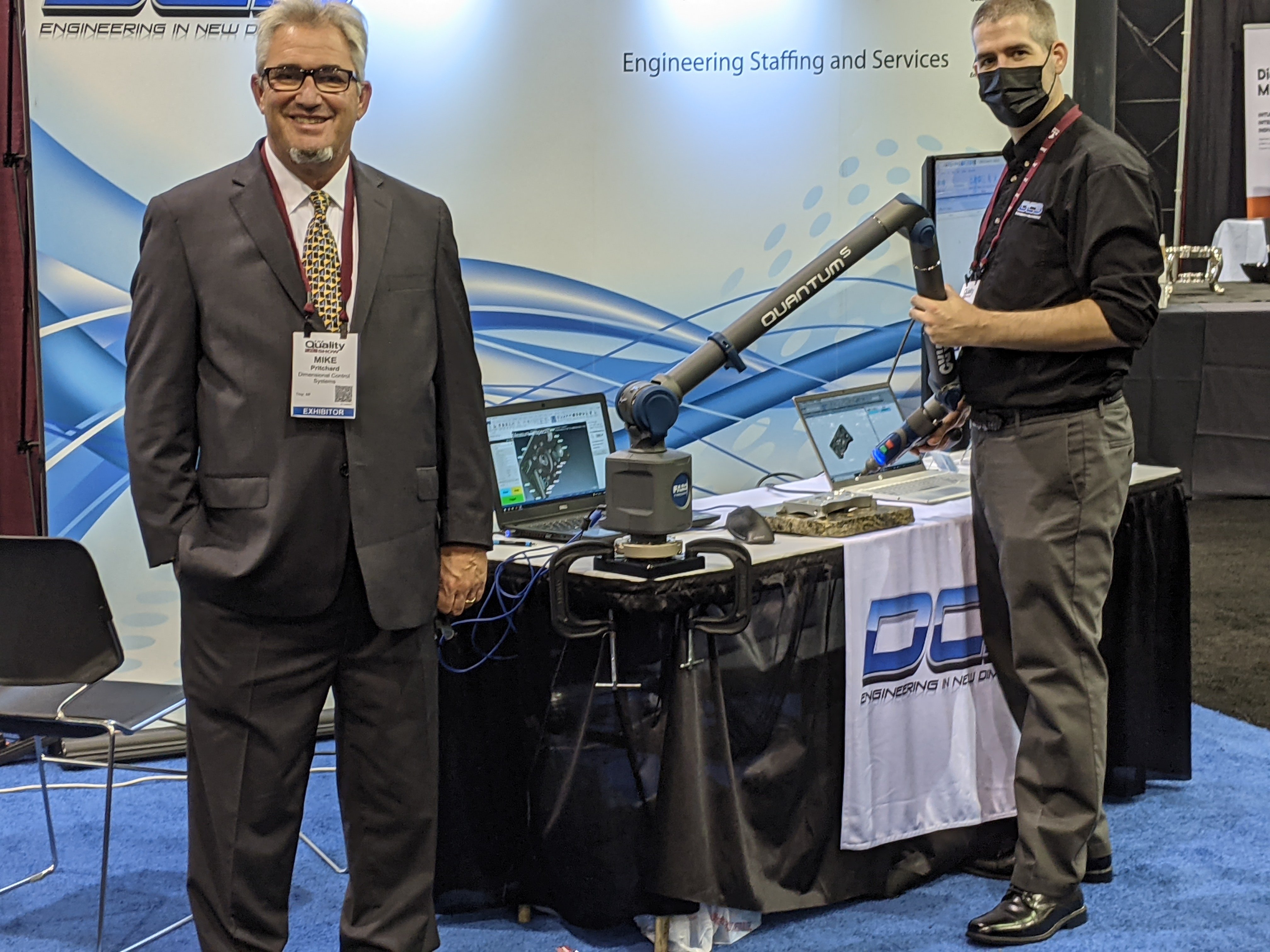 The first day was strong, with a steady group of people coming in and talking about projects, problems, and too much paperwork. Being next to the Learning Theatres, where all the presentations of the day were being hosted gave us access to the stream of people going to and fro. What I discovered from talking to the attendees were that people had come to the event for 1 of 2 reasons:
Learn about certifications and training for quality standards
Learn about all of the available software products or hardware products in one place to solve a need
Obviously, as a software developer and provider, DCS isn't particularly helpful at helping people with reason 1. However, we're in a unique place to help with reason 2. The product that my team and I were promoting was specifically made to support small and medium manufacturers as a cost-effective quality management software to help organize and simplify quality control without being a financial burden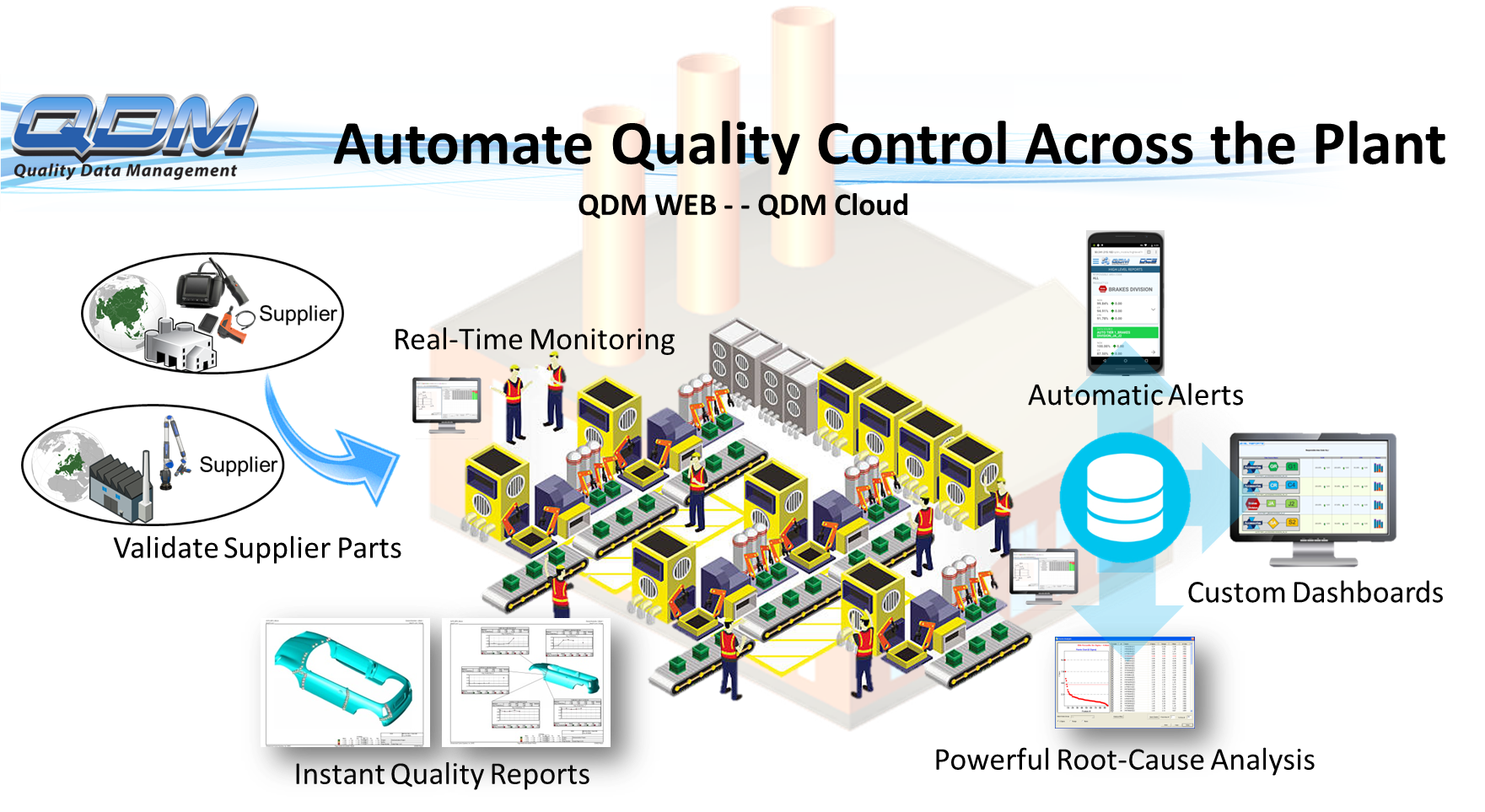 QDM Cloud - It Really Is This Cool
Talking to attendees about what they were looking for, it was readily apparent that your message is more important than ever to communicate the core function of what you provide in as short a time as possible. As 'window shoppers', most attendees were giving each booth 10 seconds of look-over before moving on to the next. This meant that if your banners, people, or booth itself didn't clearly convey your message, there was little chance the attendees would understand what was being offered. In just two minutes' time, it can become clear that there are still a lot of companies struggling to organize and get real information out of their inspection and quality control activities.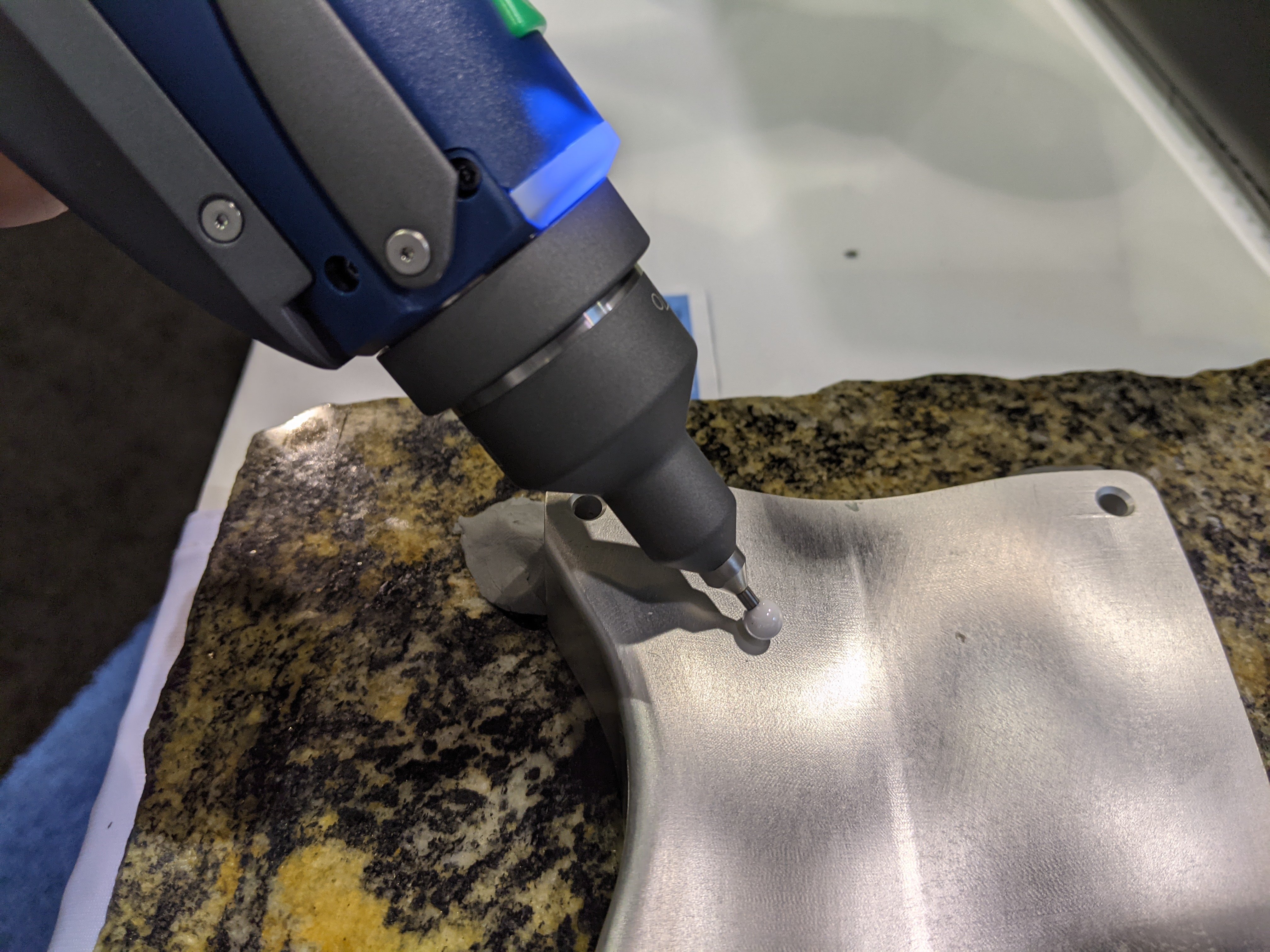 "You never know. In other words, they're looking for stuff like this. They don't even know it sometimes, but after just 2 minutes of talking, it becomes clear that there is still a very big need for easily accessible quality tools to replace Excel sheets and copy and paste reporting," Said Mike Pritchard, DCS Regional Sales Manager.

"People are busier than a one-armed paper hanger, and don't have time anymore to copy, paste, and collect data from a dozen places into a PowerPoint. A lot of these folks don't even know that there is another way to do it, as it has become such a normal part of the job. When we show them that it can all be done in seconds instead of days, they all go 'wow', and can clearly see how this could help them. It's getting them to take the time to see it through, that's the challenge."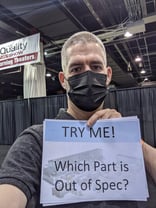 Foot traffic at the show is lower than a normal year, but the people here are on a mission. This means that there are far fewer people who were just sent to check things out, and many more here who are specifically looking for something. For us, this was a very valuable change and a good reason to be at the show. With the troubles mentioned before in travel, the risks involved with in-person meetings from the pandemic, it puts enough barriers on a conference that only those who have a real need are making the trip.
Would we do a normal year's calendar of events, 4 to 6 of these kinds of conferences right now?
No, I don't think so.
However, virtual events haven't come close to replacing in-person events. The difference in cost means that Virtual events can be a good stop-gap for awareness campaigns at a more affordable price, but I haven't had a single good conversation with an attendee at any of the virtual events I've attended, sponsored, or had a 'booth' at. I'll talk more about virtual events next week, as they still don't hold water to the value of an in-person event from a sponsor's perspective.
Doing 1 or 2 in-person events during the age of COVID19 still makes sense, as nothing can replace a face-to-face discussion, not even with webcams and face time.
So, to answer the question, have in-person events come back? They kind of have but are still going to take some time before they grow back to pre-pandemic levels. We'll definitely be adding some to our 2022 marketing calendar. It still makes sense to scale back on conference spending overall right now and direct that budget to digital tools and marketplaces while the world finishes its battle with COVID.
Want to Learn More About Quality Automation and QDM?