3DCS Version 7.5 is Here! Find Out What's Inside
by Benjamin Reese, on Dec 20, 2017 12:06:13 PM
DCS Rolls Out the New Version of 3DCS Variation Analyst Software
3DCS Version 7.5 comes packed with new features, and a lot of improvements too
UPDATE: The link to download the WHAT's NEW pdf has been fixed! We apologize for the trouble.
The new version of 3DCS includes improvements and new features that both improve tolerance analysis, but also improve the speed at which the results are delivered.
3DCS Version 7.5 is available on all platforms: CATIA V5-6, Siemens NX, PTC Creo and Multi-CAD.
See all of the new features yourself in DCS's 2018 Webinar Series:
3DCS Version 7.5 Webinar Series - Learn About New Features, Tools and Updates
5 Sessions - Jan 25, Feb 22, Mar 22, Apr 26, May 24
The first session is an overview of Version 7.5 and the new features, improvements and updates, with the following sessions delving into particular tools and features based on feedback from attendees.
Sign up once to get access to all 5 sessions!

3DCS Version 7.5 brings a lot of updates and changes with it. You'll see interface updates, improvements to existing tools as well as new ones. Below are some of the highlights from the new software:
Some of the New Features and Tools:
Shared Memory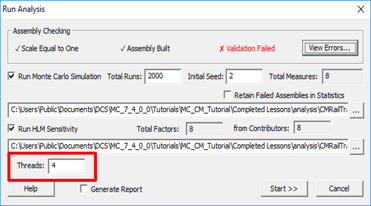 Utilize up to four memory cores on your computer to speed up your analysis and model run times. Without any additional modules, add-ons or tools, get your analysis results multitudes faster.
Click to Learn more about Shared Memory
Distributed Computing

Distributed computing is a model in which an analysis is broken down into multiple threads. The threads are run on separate compute nodes on the cloud. Once complete, the results are combined to deliver a comprehensive output. By processing each thread in parallel, it increases the speed of the analysis - delivering results fast.
Click to Learn more about Distributed Computing
Report Generation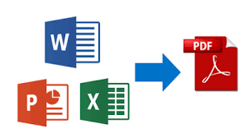 Reports now available as PowerPoint, Word and Pdf in addition to HTML and EXCEL.
Use High End Visualization in your report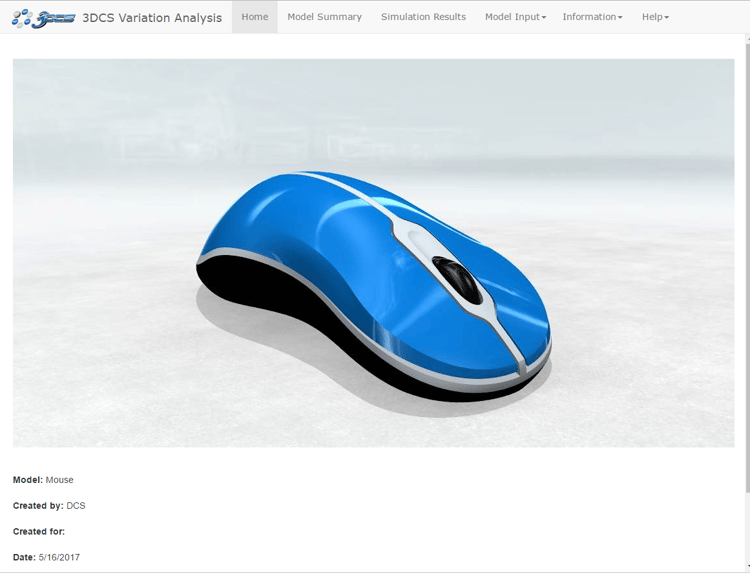 Output Spec Study reports and showcase different gap and flush scenarios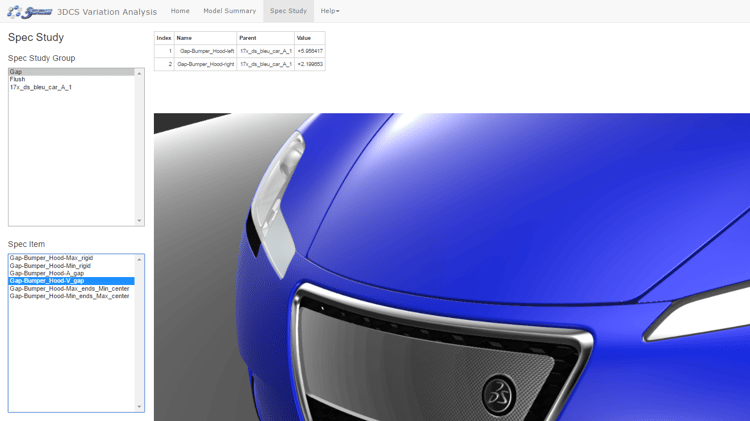 Simulation Based Sensitivity (Coming to AAO Add-on Module)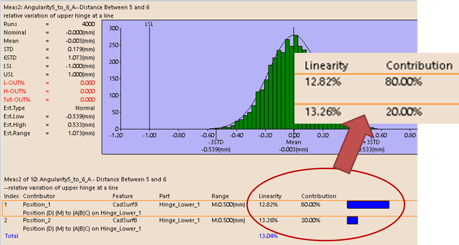 Run multiple simulations to the overall effect of contributors and the influence of contributors upon one another. Get deeper understanding into your models behavior while accounting for mean shift. See more indepth results from your sensitivity analysis based on the simulation results.
Click to Learn more about Simulation Based Sensitivity
Find out more by downloading the 'What's New in 3DCS?' list, and get the full details at the 2018 3DCS Verison 7.5 Webinar Series - Learn About New Features, Tools and Updates starting on January 25, 2018.