3DCS Showcased at CAD Conference 2018 in Paris, France
by Benjamin Reese, on Jul 12, 2018 10:54:47 AM
Keynote Speaker, Dominique Gaunet of Dassault Systemes, Showcases 3DCS as Part of 3D Geometrical Tolerancing at the Center of 3D Master Strategy
Dominique Gaunet, 3D Master & Drafting R&D at Dassault Systemes, presents the Keynote: 3D Geometrical Tolerancing at the Center of Dassault Systèmes 3D Master Solutions
CAD Conference (CAD'18, July 9-11, 2018, Paris, FRANCE)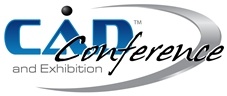 The 15th annual International CAD Conference is being held this week at the University center of Ecole Normale Superieure Paris-Saclay in Cachan Paris.
This three day event is unique in combining the natural sciences, engineering and the social sciences.
CAD'18 welcomes novel contributions on the theory and applications of Computer Aided Design including modeling, analysis, high-performance graphics, data management, knowledge engineering, collaborative design, reverse engineering, and prototyping. Applications include architecture, bio-medicine, mechanical design, civil engineering, fashion industry, industrial design, sustainable energy design, etc.
Dominique Gaunet presented Wednesday's keynote:

Dassault Systemes 3D Master Solution brings tools together into the 3DEXPERIENCE Platform to create a single source of design in the CAD model. This Model Based Definition is then accessible to all stakeholders, from Design, Styling, Manufacturing and Management through the 3DEXPERIENCE Platform. With 3DEXPERIENCE's unique database version control, the model will always be up-to-date, and all stakeholders will have access to the latest information.
[Learn more about 3DCS in the 3DEXPERIENCE]
A multidisciplinary school and research centre
[From the ENS Paris-Saclay Website]
ENS Paris-Saclay delivers a scientific and cultural education of the highest standard, continuing the tradition of excellence of the écoles normales supérieures.
What sets the School apart is that it brings together disciplines that no other higher education institution combines in quite the same way, or at the same level: the natural sciences, engineering, and the social sciences.
In this unique environment, students receive research-intensive training leading to master's and doctoral degrees in their chosen discipline, frequently coupled with an advanced teaching qualification.
ENS Paris-Saclay is also a research centre with 14 laboratories covering all the disciplines taught at the School. It maintains partnerships with research organizations such as CNRS, INRIA and the CEA, as well as with other higher education and research institutions.
In close collaboration with industry, the School conducts many high-level research programs through research chairs and joint laboratories involving companies in the aeronautics, aerospace, energy, automotive, and IT sectors (Airbus, EDF, Atos, Hewlett-Packard, etc.).
Through its laboratories, ENS Paris-Saclay is involved in four clusters in the greater Paris region and in numerous laboratories and international research groups in China, Korea, Japan, Israel, India, Brazil and the United States.
CAD'18 is a Save the Trees - Save the Earth conference. All conference materials are stored in the cloud and delivered electronically. That is, the conference program, the proceedings, unpublished journal papers, presentation files as well as videos are available for download only. You may download them to your mobile computer and bring them with you to the conference.