SME Ch 69 Event January 13th - Quality Management Across the Product Lifecycle
by Benjamin Reese, on Jan 6, 2016 10:00:00 AM
Quality Management Across the Product Lifecycle Presentation at DCS
Wednesday January 13th, 5:30 - 8:00 PM
Location: DCS Office 5750 New King Dr, Troy, MI, 48098 (Third floor)
This after work event includes a walk through tour of the DCS offices and a presentation by the DCS team.
Agenda
1. Introduction and DCS Story - Don Jasurda, DCS VP
2. Simulation - Determinations and Virtual Prototyping early in the Product Lifecycle
3. Inspection and Reporting in Production - Validate and problem solve during production and delivery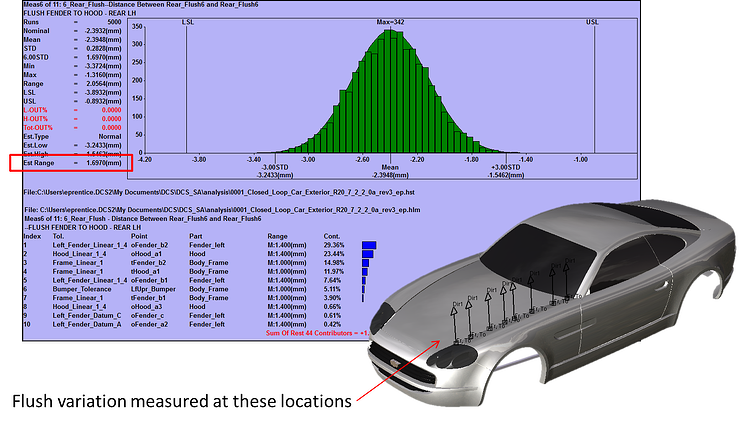 DCS is a quality management company that provides its customers with simulation and SPC software solutions to reduce the costs of quality in the form of non-conformance to specifications, rework, scrap and liability claims.
With more than twenty years of experience helping customers in the automotive, aerospace, medical device, electronics and heavy machinery industries, DCS has been influential in helping companies like Fiat Chrysler Automobiles, General Motors, Jaguar Land Rover, Tower Automotive, BMW, Airbus and Boeing control variation and solve build issues.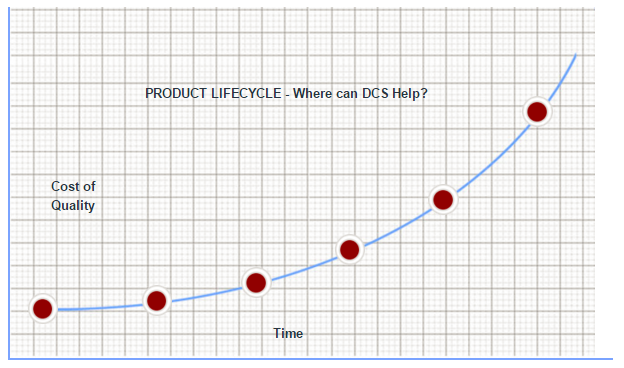 At this event, DCS would like to share its story of how companies can benefit from combining simulation in the digital design phases with measurement data analysis during production to predict issues and design them out early and then track critical to quality features to validate the builds and confirm conformance to specifications.
As part of the presentation, DCS analysts will showcase a case study showing simulation in CAD using 3DCS software of the assembly and build of a truck body to determine to build issues and critical to quality features. As part of the analysis, gap and flush as well as door seal and fender fit and finish will be analyzed, determining key trouble areas and offering the ability to do iterative design changes to test solutions. To complement the simulation portion of the Case Study, DCS will showcase how measurement data taken from production can be monitored, used to root cause and solve issues, as well as incorporated back into the 3D model for continuous design improvement.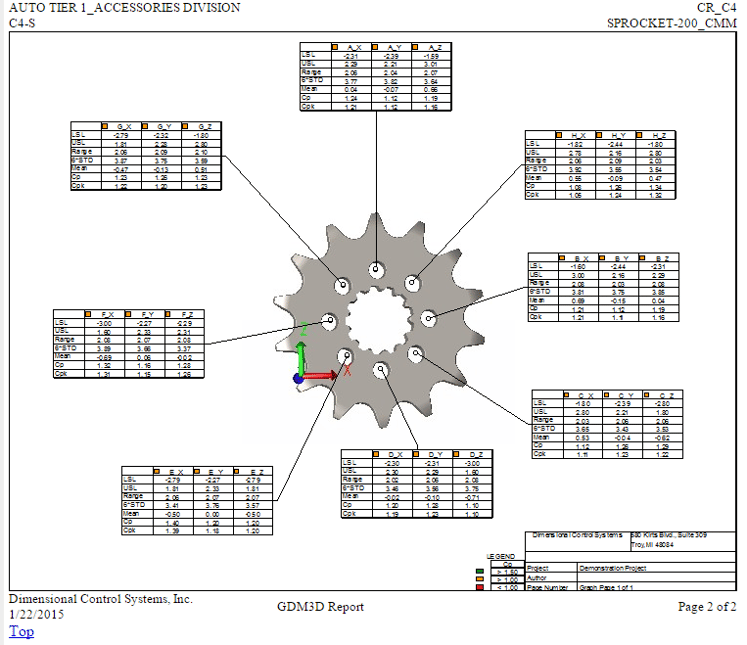 The 3DCS method is powerful for engineers, as it does more than offer a 3D stack analysis, but also shows where the build is most sensitive to variation and the relationship between parts in the assembly. With options to use Kinematic and mechanical functions, as well as Finite Element Analaysis, this method gives an accurate representation of the final product that can be tested, redesigned and retested to promote robust design give unique insight into the product.
At the production site, DCS incorporates a QDM SPC System to provide feedback from inspection and measurement that offers a clear view of production quality in both real time, and as specific data studies. Connecting with the 3D model, QDM offers dashboards and visual reports that can incorporate small or large datasets and determine quality levels at multiple stages of the business, whether is a workcell, plant or multi-plant setup. This allows both quality professionals and managers to instantly see their production quality in the form of charts, metrics (Cp, Pp, Cpk, Ppk and more) and dashboards as well as root cause issues as they arise with powerful drill down and analysis tools.
Join DCS this January on Wednesday the 13th to have a bite to eat and mingle with our team, as well as learn how DCS helps OEM's across the globe reduce costs and improve quality across their product life cycle.
Everyone is welcome to this free event, SME members, guests and interested parties. Click the image below or email me to RSVP today and let us know you're coming!