Simulating Weld and Clamp Sequences and Screw Torque
by Benjamin Reese, on Mar 22, 2017 10:01:00 AM
Upcoming Webinar: 3DCS FEA Compliant Modeler - Advanced Applications
The upcoming webinar on March 30th will showcase three advanced applications of Compliant Modeler. These include: Weld Sequences, Clamping/Riveting Stretch and Sequence and Bolt/Screw Torque.
When: March 30
What: 3DCS FEA Compliant Modeler Advanced Applications
Time: 11:00 am EST
How: Gotowebinar
3DCS Compliant Modeler adds Finite Element Analysis to your Monte Carlo simulation letting you accurately predict the behavior of flexible materials and the effects of manufacturing processes like welding, clamping, bolting and riveting. It also incorporates Thermal and Gravity force effects to see how the weight of the parts or heat from use or the environment will warp your assembly.

As an advanced add-on module, there is a lot to cover. This webinar will be split into two parts:
Part 1: Introduction to 3DCS FEA Compliant Modeler - How to get started with FEA and Tolerance Analysis (March 9th)

1. The first part will cover the use of 3DCS FEA Compliant Modeler. Learn how to add Compliant Moves to existing models and manage FEA Mesh Files. What kind of outputs does Compliant Modeler produce? What are some best practices to getting the best results? These questions and more will be answered in the first part of the webinar.
Part 1 was hosted on March 9th. Did you miss it?
Click Here to View the Recorded Session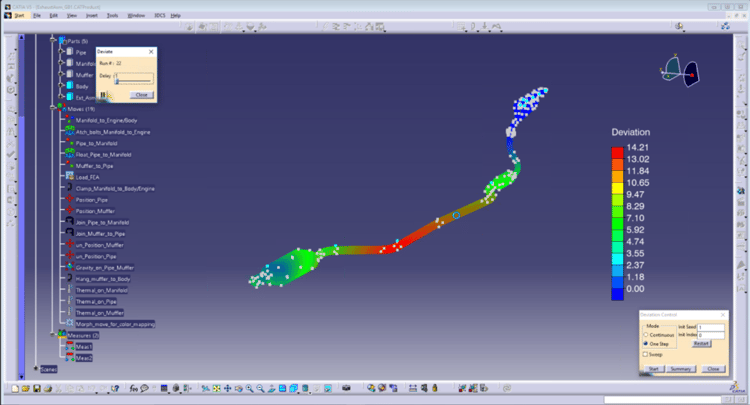 Part 2: Advanced Applications (next week!)
2. Part two is for advanced application. Optimize assembly processes, order of operations and locations for processes. How many clamps do you need? Where is the best place to put them? Will the order of welds affect the assembly differently? Advanced applications for optimization will be covered in part 2 of the webinar.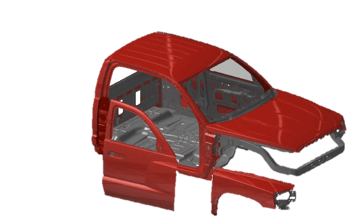 On

March 30th

, DCS will be hosting a webinar event for FEA Compliant Modeler.
This event will showcase advanced applications with Compliant Modeler. The primary examples will be:
1. Aerospace Skin Riveting and Stretching
2. Sheet Metal Spot Welding Sequence
3. Screw Torque and Hole Float

Learn more about Finite Element Analysis and Tolerance Analysis in this free webinar.
Can't make it? Register to get the recording free!