DCS Global Technology Conference Brings Manufacturers Together From Across the Globe
Dimensional Control Systems is hosting their 2017 Global Technology Conference to bring together manufacturers to share, discuss and learn about advancements in dimensional engineering and tolerance analysis
Dimensional Control Systems (DCS) is hosting the 2017 Global Technology Conference at the Detroit Marriot in the GM Renaissance Center May 23rd through the 25th. The event combines presentations of technology advancements, applications, success stories and processes in the realm of dimensional engineering and tolerance analysis along with training workshops and networking events.
The last Global Technology Conference was held in 2012 at the Athenium Hotel in Downtown Detroit. With professionals from around the globe, including Airbus, General Motors and Bombardier, the event provided the perfect opportunity for dimensional engineers to share their experiences and learn from one another.
Building off of the success in 2012, this year's Global Technology Conference promises to be a paramount success. More than a dozen presentations by Jaguar Land Rover, Airbus, ITER, General Motors, Valeo and Philips Medical showcase applications of tolerance analysis software and expertise. Case Studies, Process Flows, Analysis Examples all together provide a wealth of information for both the new and experienced professional.
To complement the presentations from manufacturers, DCS will be showcasing new tools and technology in the realm of tolerance analysis and PLM. Advanced Analysis to handle mean shifts and non-linear scenarios, new Cloud based Quality Data Management and new user interface and functionality updates in 3DCS Version 7.4 are just some of the new technology that will be presented.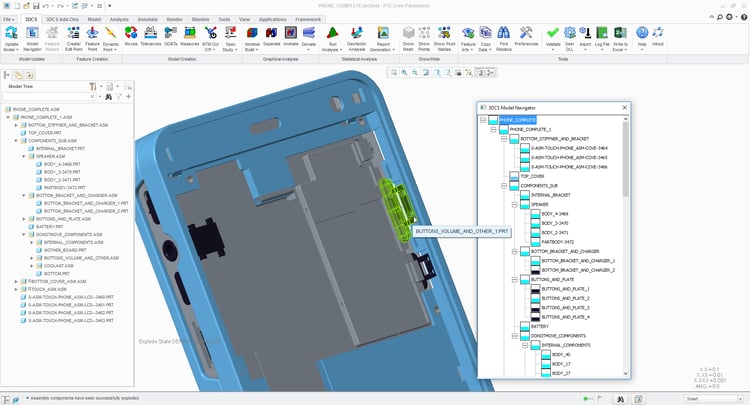 As an added benefit, DCS is providing two workshops for all attendees. These workshops are designed for 3DCS users and dimensional engineers. The first workshop provides tips, tools and training on improving modeling efficiency. It includes methods of utilizing CAD information like PMI and FTA to essentially 'skip' modeling steps, as well as best practices for setting up models, moves, measures and tolerances. Taking this concept further, the workshop will highlight tools and tactics that can improve usability of a model, validate features as you build and overall save you time.
The second workshop focuses on Finite Element Analysis (FEA) and tolerance analysis. This workshop is designed to help new users understand the benefits and applications of FEA in a tolerance analysis model, and current users understand how to use FEA software to prep their 3DCS models for this kind of advanced analysis. With interactive question and answer throughout, the workshop is designed to help attendees take advantage of 3DCS advanced features.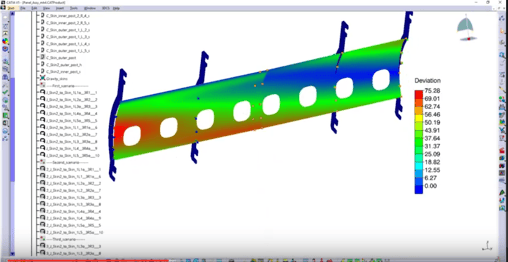 Finally, to finish up the days, DCS is providing ample networking opportunities so that attendees have a chance to discuss the days presentations, ask questions and share their experiences. A networking cocktail meetup greets all attendees the first night, followed up the next evening by a riverboat cruise on the Detroit River in the Detroit Princess Riverboat. The cruise includes a thank you dinner and reception for the attendees, as well as the view of the Detroit skyline as well as that of Windsor, Canada, looking back from across the water.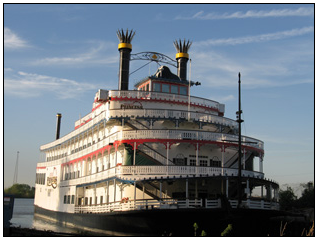 We are excited to have so many of our customers and engineering teams representing several industries across the manufacturing landscape," said Donald Jasurda, DCS vice president. "The adoption of dimensional engineering in support of manufacturing quality continues to grow, and the willingness of these customers to share their experiences provides a great opportunity to learn from their work."
All in all, this event is packed with information, training and networking promising to deliver something of value to attendees of all kinds. Discounted hotel rooms and tickets are available for a limited time, so make sure to contact DCS to secure yours today.
Learn more about the event by visiting the event page at: http://mkt.3dcs.com/dcs-global-technology-user-conference-2017.
About DCS
DCS has been supporting dimensional engineering and quality management in industries including automotive, aerospace, medical device, electronics and industrial machinery for over 20 years. DCS solutions are used daily by companies like Airbus, BMW, GM, LG, Nissan, Phillips, Sony, Textron Aviation and VW. By applying DCS's 3D Model Based environment for Predictive Variation Analysis and Responsive SPC, manufacturers have reduced quality costs related to yield, scrap, rework and warranty issues. Read more at www.3dcs.com.
Press Contact
Benjamin Reese
DCS Marketing
248-269-9777