DCS to Showcase 3DCS for CATIA V6 3DEXPERIENCE at the Upcoming 3DEXPERIENCE FORUM NORTH AMERICA

DCS, provider of 3DCS CAA V5 Based software for CATIA Version 5 now has a fully integrated version of 3DCS for CATIA V6 3DExperience and will be demonstrating this powerful solution at the 3DExperience Forum North America in Las Vegas, Nevada


DCS and Dassault Systemes have been partners for a long time. Starting back in 2002 with 3DCS's integration in CATIA V5, DCS became the first Gold Software Partner for CATIA V5. That partnership brought advanced variation analysis to the CATIA environment, which was quickly realized by leading OEM's around the world. Since then, DCS has leveraged the early successes, and continued success of 3DCS and CATIA to create a global partner network in order to deliver software and services in every major region.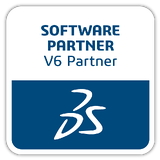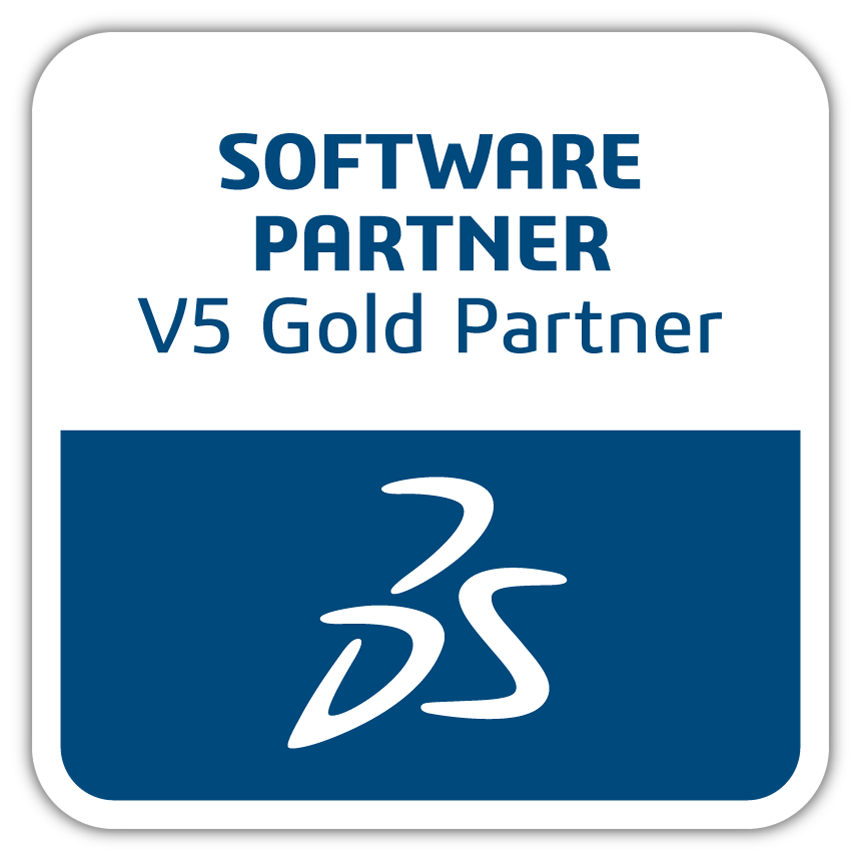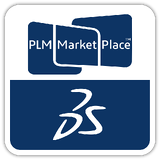 Now DCS has taken another step with Dassault Systemes by integrating 3DCS into the 3DExperience platform. As an app in CATIA V6 within the 3DExperience, this environment has become an incredible enabler to bring teams together for collaboration and innovation like never before.
As stated on Dassault Systemes website,

"The 3DEXPERIENCE® platform is a business experience platform. It provides software solutions for every organization in your company – from marketing to sales to engineering – that help you, in your value creation process, to create differentiating consumer experiences. With a single, easy-to-use interface, it powers Industry Solution Experiences – based on 3D design, analysis, simulation, and intelligence software in a collaborative, interactive environment. It is available on premise and on cloud." - http://www.3ds.com/products-services/3dexperience/


Dassault Systemes has leveraged more than modeling and PLM solutions in the 3DExperience Platform. It has social, sales and marketing tools, as well as design, simulation, analysis and other functions beyond a single tool or application. This brings a company's various functions together into one environment, which allows cross-functional activities and collaborative effort to become second nature.

So, Why Is Integrating 3DCS a Big Deal?
3DCS contributes to the 3DExperience by bringing powerful dimensional analysis tools into play. With it, the user can test and optimize FTA (GD&T), simulate processes, create virtual prototypes and builds, run tolerance analysis Monte Carlo simulations, see the effects of welding, heat, gravity, force and determine the variation of complex mechanical assemblies through a full range of motion. This is all part of CATIA 3D Master, and is just part of what an engineer can use 3DCS to accomplish.
CATIA 3D Master – Virtual Prototype Simulation
As an integrated solution to CATIA V5 and V6, 3DCS can be used for a variety of processes to improve your design and test your product data. This smooth integration allows the sharing of data back and forth between CATIA and 3DCS as part of CATIA 3D Master.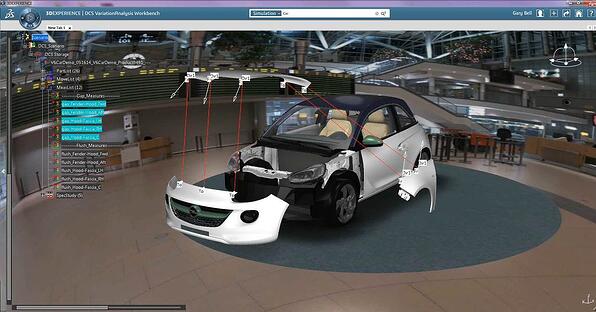 As part of your dimensional analysis, FTA (GD&T) can be moved to 3DCS as a testing ground. As the software is integrated in CATIA, this is as simple as activating 3DCS and utilizing the workbench. Once active, 3DCS determines key contributors to variation, letting you hone in on important tolerances, while loosening those non-essential tolerances to reduce manufacturing costs.
With handy Add-on modules, such as Advanced Analyzer and Optimizer, you can optimize many tolerances at once in large models, or determine a set of cost objectives and test scenarios to meet your goals. With the ability to change the tolerances, run tests, and change them again in 3DCS before deciding on a final solution and bringing it back into your model, 3DCS can be used as a contained laboratory to try out various solutions, giving engineers the agility to create iterative studies without affecting the model.
Create Virtual Prototypes - Use High End Visualization from Live Rendering
3DCS for CATIA V6 in the 3DExperience empowers you to create photo-realistic images of your model. This can give you an understanding of the Perceived Quality of your product after applying variation. Do maximum and minimum conditions add up to gaps that are apparent? Are the V and A gap noticeable? How does the color of the vehicle affect the gap condition appearance?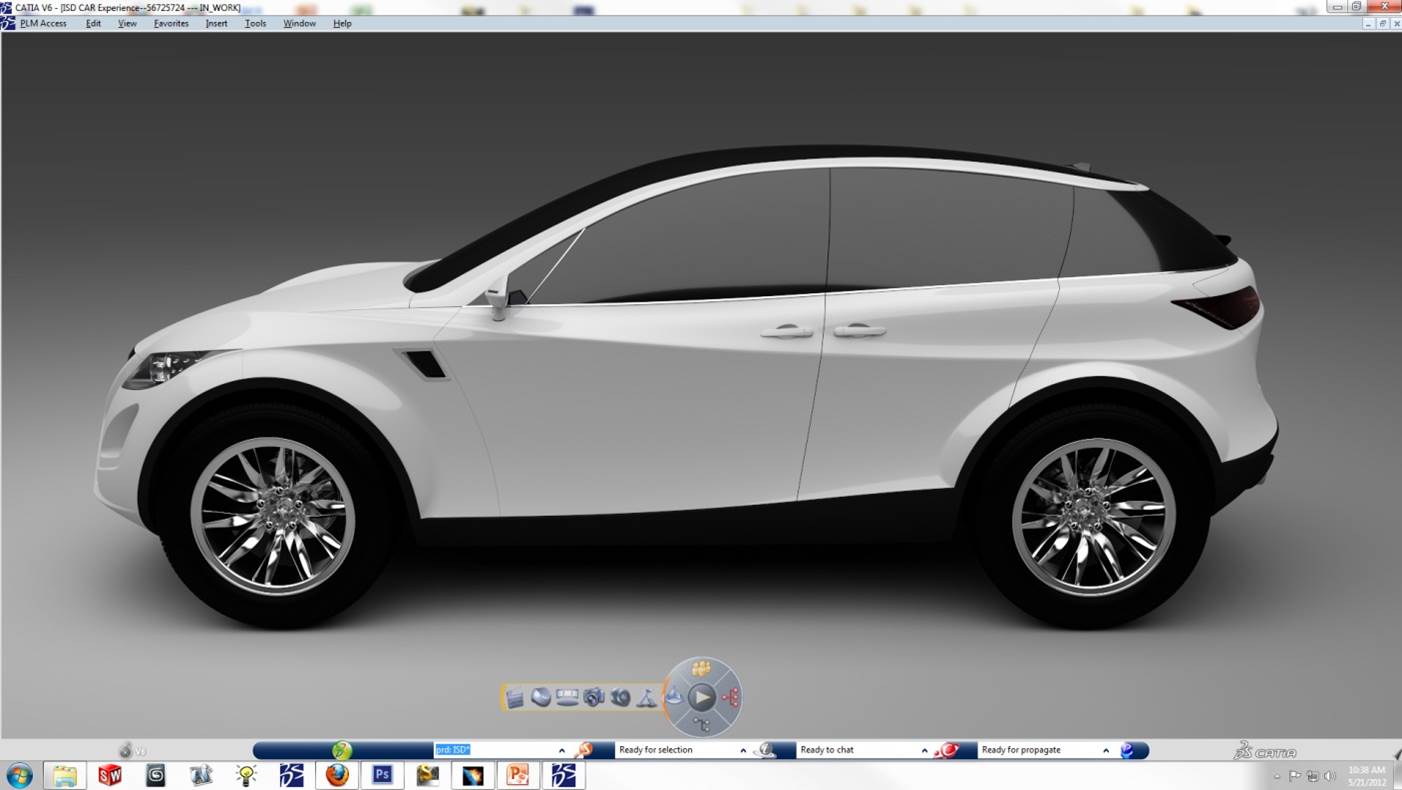 Using virtual prototypes to view conditions and set dimensional objectives helps designers understand up front how variation will affect the overall appearance of the product. This allows them to adjust the dimensional objectives to account for aesthetic requirements. From this basis, simulations can be run with those tolerances and from this dimensional analysis, determinations can be made. This empowers early design decision making and allows for fast iterative design changes and validation without the need for clays and prototypes.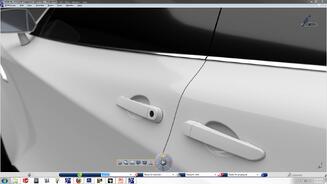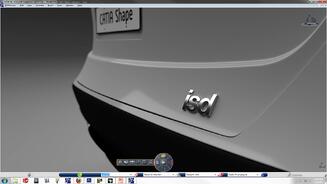 Naturally, using advanced 3d simulation does not negate the need for a prototype, as a physical prototype is needed to validate the design before final production, but it does reduce the need for prototypes throughout the design and production cycle. This reduces costs in two important ways:
With the need only for final validation using prototypes, engineers do not have long lead times while they wait for prototypes to be manufactured and sent in.
As a virtual prototype, 3DCS gives engineers and designers the ability to make small changes without worrying about invalidating their prototypes. There is nothing worse than a design change that invalidates a prototype before it even arrives!
Finite Element Analysis – Welding, Clamping, Gravity, Heat and Force
3DCS allows the user to incorporate FEA analysis into the dimensional analysis. This is important when working with flexible material that can be deformed during manufacturing or assembly. By using FEA mesh files from many of the common FEA solvers (Hypermesh, NASTRAN, Abaqus as examples), engineers can apply material properties to their model, and then see how the geometry is deformed from manufacturing and assembly processes. Clamping while the parts are being assembled can bend and pull material, welding can cause expansion and warping, while the natural forces like gravity can cause sag and heat from the environment, such as when a motor vehicle is left in the sun on a hot day, can cause expansion. All of these effects cause additional variation that can cause unexpected problems.
With the ability to simulate assembly and manufacturing processes and other effects on an assembly, design changes can be implemented and tested to account for the additional variation. Different scenarios can be tested and changed, such as adding additional attachments for components, or moving the attachments to optimal areas.
There are other uses for FEA Analysis in 3DCS. Many assembly processes, such as riveting in aerospace or bolting in automotive, often have extra steps or additional bolts being used that can be reduced through optimization of the process. By simulating the process, engineers can determine the optimal number of bolts or rivets, and the effect of the order of those attachments, and can modify the process to reduce variation as well as the number of bolts and rivets. This makes the process more efficient by reducing extra time spent
Mechanical Assemblies
3DCS has a simple add-on to include advanced kinematic moves. This gives the user the ability to model over-constrained assemblies, as well as complex connected mechanical assemblies. With the ability to model mechanisms such as shocks, suspensions, engine components, convertible roof mechanisms, to name a few, engineers can root cause functional issues, and simulate the full breadth of motion with variation.
Dimensional Analysis Dives into the 3DExperience Platform
As you can see, with 3DCS fully integrated into CATIA V6, users of the 3DEXperience Platform can seamlessly apply dimensional analysis to their models and designs as part of PLM. With the ability to handle simple and complex scenarios, and with a host of add-on modules to complement the needs of engineers, 3DCS is an excellent tool for optimizing and testing designs before manufacturing to reduce the costs of quality, and frankly, to reduce the chances of time consuming problems later on.
Learn more about 3DCS for V6 by visiting http://www.3dcs.com/catia-v6.html
Don't miss out on the upcoming webinar on 3DCS for V6!