DCS and InspectionXpert Team Up to Deliver Seamless First Article Inspection Reports (FAIR)
by Benjamin Reese, on Sep 21, 2015 9:47:42 AM
DCS and InspectionXpert Create Seamless First Article Inspection Report Authoring
Dimensional Control Systems and InspectionXpert combine platforms to make First Article Inspection Report authoring easy
Seattle, WA – Dimensional Control Systems, Inc. (DCS) and InspectionXpert combine QDM Quality Management System and InspectionXert Quality Documentation software to seamlessly create First Article Inspection Reports (FAIR) from inspection data. By integrating the two software systems, aerospace professionals can now create templates with InspectionXpert and instantly populate them to create reports using QDM.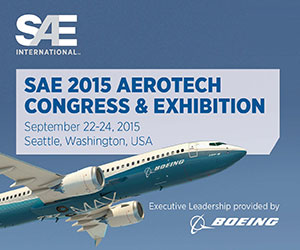 In the aerospace and defense industries, regulations require strict documentation for First Article Inspections. This requires additional measuring and documentations procedures that are often time consuming, complicated and include multiple AS9102 forms. By integrating InspectionXpert's powerful ballooning, OCR and data extraction software with QDM's extensive reporting tools, companies can reduce the time to create inspection documentation and simplify the ability to track, communicate and archive this data through the entire manufacturing process.
QDM is a scalable SPC quality management system that incorporates software modules to collect, organize and analyze measurement data from across an organization. Used by major OEM's and Suppliers around the globe, the system can attach quality document to part information, making them instantly available to professionals in the organization. InspectionXpert OnDemand automates the quality document creation process, allowing the user to import measurement data and balloon drawings to quickly create custom AS9102, PPAP or FAI Reports to meet OEM requirements.
"This integration is important to our customers as it greatly reduces the stress and time that these documents require," said Donald Jasurda, DCS Vice President of Sales. "Quality documentation like AS9102 is a requirement of the industry, and is often very time consuming. This integration will enable quality professionals to author accurate documentation in much less time, and keep track of the documents by connecting them to the production information in the system. This will make these reports available across the organization and readily available when needed."
"Our integration with QDM builds on our vision for simplifying quality documentation and further extends the capabilities for managing enterprise quality," said Jeff Cope, President and CEO of InspectionXpert Corporation. "InspectionXpert's software is an excellent complement to DCS's product suite to make tedious quality documentation easy to create and control."
DCS and InspectionXpert will be presenting this new integration at the 2015 Aerotech Congress and Exhibition in Seattle, Washington, September 22nd to 24th. To find out more, visit the DCS booth 817. Learn more on the web at https://www.sae.org/events/atc/ .
See you there!
Regards,
Ben Reese
DCS Marketing