DCS to Join Industry Leaders at 2015 Ground Vehicle and Heavy Machinery Industry Conference
by Benjamin Reese, on Sep 14, 2015 9:00:00 AM
DCS to Join Industry Leaders at 2015 Ground Vehicle and Heavy Machinery Industry Conference
Dimensional Control Systems, Inc., a partner of MSC Software, will be exhibiting at the world's premier event for ground vehicle and heavy machinery industries.
Troy, MI – Dimensional Control Systems, Inc. (DCS) will be joining MSC Software and thought leaders in the ground vehicle and heavy machinery industries at the 2015 Ground Vehicle & Heavy Machinery Industry Conference September 16-17 in the Detroit Marriott Troy.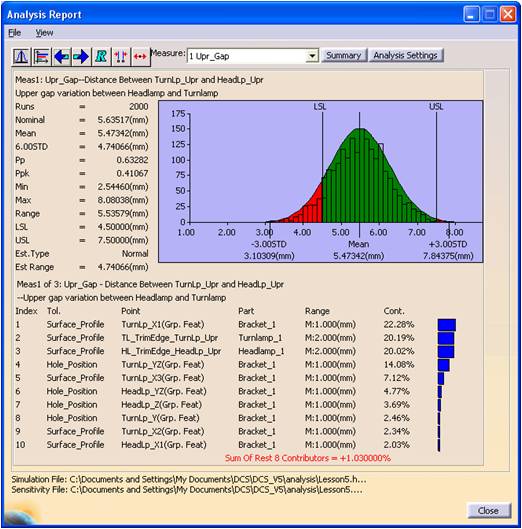 The event, hosted by MSC Software, features speakers from prestigious companies like Ford Motor Company, Autoliv North America, Lockheed Martin, Navistar, Pratt & Miller Engineering and Tata Motors to name a few. With multiple tracks focused on different simulation areas from Advanced Materials for Lightweighting to Manufacturing Simulation with topics that include Weight Optimization of Transmission Housing Using DMIG Technique in Automotive Industry as well as Efficient Troubleshooting of Metal Forming Processes by Integrating Microstructure and FE Simulations.
As one of MSC's Software Community partners, DCS provides simulation solutions for design optimization and virtual prototyping. Utilizing MSC Software's MSC Nastran solver with DCS's Compliant Modeler, engineers are able to accurately simulate the effect of deformation on manufacturing processes due to thermal, clamping, force, gravity, or sag conditions causing variation on their overall assembly. This has proven valuable in reducing scrap and rework that result from these variation influences.
As part of the simulation community, we see this event as a chance to collaborate with other industry professionals on the latest innovations and techniques in CAE simulation," said Donald Jasurda, DCS Vice President of Sales. "With advances coming faster and faster in the world of CAE and CAD, these events offer a window into the best practices and new methods being used by leading companies."
Join MSC Software and DCS at this year's 2015 Ground Vehicle and Heavy Machinery Industry Conference September 16th through the 17th, and stop in to chat with the DCS team on Wednesday, September 16th from 1 to 5 pm. To learn more, visit DCS's website at http://www.3dcs.com or the event page at http://pages.mscsoftware.com/Ground-Vehicle-and-Heavy-Machinery-User-Conference-Home.html.
About DCS
DCS has been supporting quality management in industries including automotive, aerospace, medical device, electronics and industrial machinery for over 20 years. DCS solutions are used daily by companies like Airbus, BMW, GM, LG, Nissan, Phillips, Sony, Textron Aviation and VW. By applying DCS's 3D Model Based environment for Predictive Variation Analysis and Responsive SPC, manufacturers have reduced quality management costs related to yield, scrap, rework and warranty issues. Read more at www.3dcs.com.
About MSC Software
MSC Software is one of the ten original software companies and a global leader in helping product manufacturers to advance their engineering methods with simulation software and services. As a trusted partner, MSC Software helps companies improve quality, save time, and reduce costs associated with design and test of manufactured products. Academic institutions, researchers, and students employ MSC's technology to expand individual knowledge as well as expand the horizon of simulation. MSC Software employs 1,100 professionals in 20 countries. For additional information about MSC Software's products and services, please visit: www.mscsoftware.com.