CENIT INNOVATION DAY 2021 - March 23rd - Free Virtual Event for Learning New Technology, PLM/ERP Integration, Process Enhancement, Best Practices, and Current Practices of Major Manufacturers
by Benjamin Reese, on Mar 16, 2021 2:31:49 PM
CENIT INNOVATION DAY 2021
A virtual event for real-world challenges and concrete objectives
March 23rd, 2021 -- Click Here to Learn More and Register FREE

During the past 12 months, businesses and industries around the world had to endure a severe stress test. In the course of this challenge, it became clear that those organizations which had already embarked on the road toward digitalization benefited from a greater level of resilience. But to be truly sustainable and future-proof, digital consistency and connectivity must also transcend enterprise boundaries.
The "Innovation Day 2021" (IDay) is CENIT's way of reading the signs of the times: The virtual, international industry PLM event will offer a comprehensive view on how digital transformation is being implemented in businesses and throughout their networks. This "deep dive" into the art of managing digitalization will include a close look at industry sectors and their specific challenges, best-practice presentations from businesses, as well as an evaluation of efficient, innovative software solutions and processes. A keynote address by Dr. Thomas Mannmeusel, CIO at Webasto, will kick off the Event.
At this event, you will learn how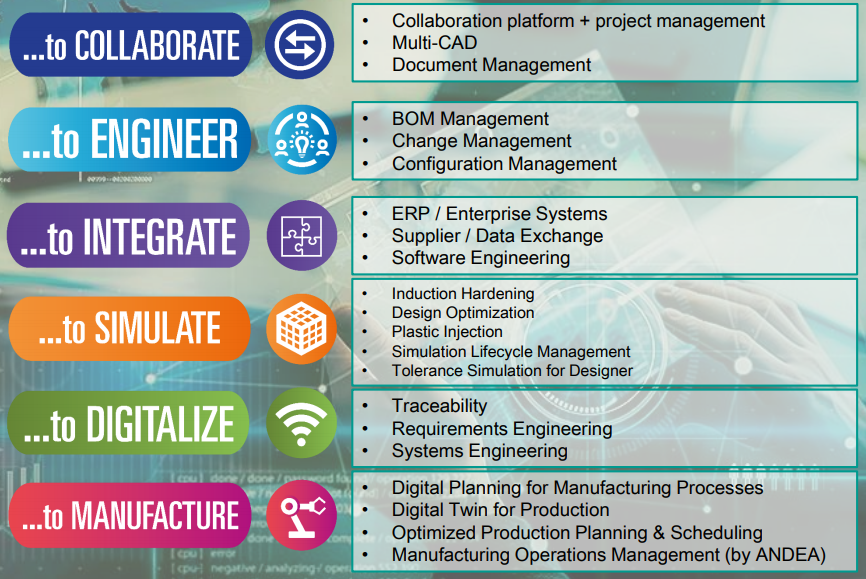 ---
"Every day, we as CENIT strive to be partners, trusted advisors and enablers in digital transformation. For us, shining a spotlight on the experiences and lessons that many manufacturing enterprises gained from the challenges of the past 12 months was a logical consequence of this aim. And on this basis, PLM experts from CENIT and our subsidiary KEONYS developed a range of future-proof best practices for efficient implementation, from engineering through to production. This is exactly what the CENIT Innovation Day 2021 is all about", explains Martin Thiel, CENIT's Senior Vice President, 3DS-PLM.
---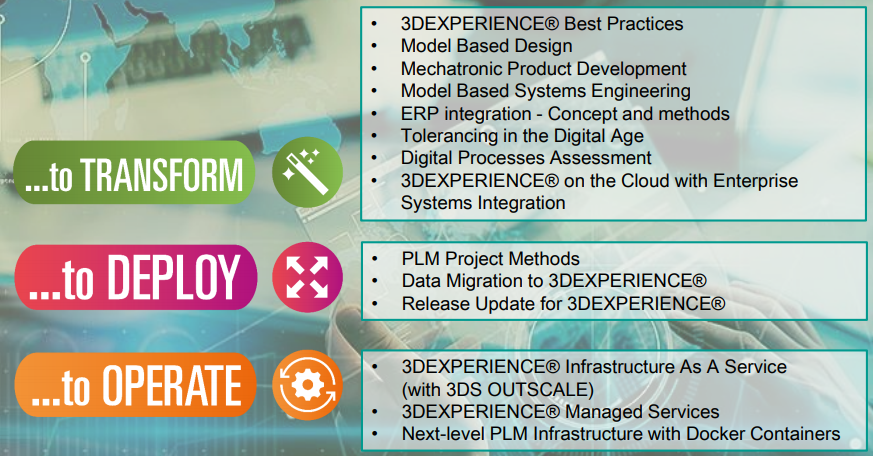 Instead of a pre-determined schedule, the IDay 2021 will feature five virtual, thematically structured "pavilions" that offer visitors the opportunity for an individual take on issues and solutions associated with the product development process. Content forms include webinars, presentations, and videos. In tandem, international experts from CENIT, KEONYS and Dassault Systèmes will be on hand via live chat to interact directly with participants and respond to questions in detail.

Five digital "pavilions" for a deep dive into digitalization
"Customer Story"

– Presentations of success stories from a broad range of users of the Dassault Systèmes 3DEXPERIENCE® platform offer insights into their digital transformation challenges and solutions
"Industry"

– A close look at current challenges and approaches to solutions in automotive and mobility, aerospace and defense, industrial equipment and life sciences
"Ready to ..."

– Here we focus on best-practice solutions to product development processes in various organizations and industries
"How to..."

– A pavilion dedicated to the services that serve as key complements to software solutions by CENIT: PLM/ERP integration, platform hosting, process enhancement, operational support and training
"Dassault Systèmes"

– Offers insights e.g. on innovative projects conducted by the 3DEXPERIENCE® Lab
Even after March 23, registered visitors will continue to have access to the virtual CENIT Innovation Day for a further four weeks
Learn more and join the event by going to - https://cenitinnovationday.easyvirtualfair.com/#