New DE Compendiums Available - Quickly Access the Latest Dimensional Engineering Articles
by Benjamin Reese, on Jun 27, 2016 1:52:18 PM
Get the Latest Articles on Dimensional Management
Quickly get access to the latest articles on Dimensional Management with these eBook collections
Now available on the DCS Community, the DE Focus article series highlights useful features and functions in 3DCS, as well as discussing strategy, dimensional management and GD&T.
DE Focus Articles
Article compilations to make it easy to learn more about 3DCS and dimensional analysis.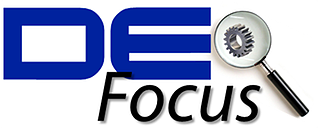 The DE Focus is a monthly article written by DCS's technical team. It focuses on various aspects of dimensional analysis, ranging in topics from SPC analysis through datum locations and variation modeling and into process development. The Compendiums below are compilations of each year's DE Focus articles, making it easy for you to access, archive and use these articles to learn more about how 3DCS can be applied and other aspects of dimensional engineering. All of the articles are free of charge, so please feel free to download them all and share with your colleagues.
For ease of use, included with each compendium is a helpful table of contents to make it easy to see which articles are included in each compilation.
Now Available!
Learn about geometric tolerances and distribution types
Learn about dimensional management process
Learn about methods to make modeling easier
All about Quality Statistics, Datums and Kinematics
Deep dive into modeling, analysis, Cp and Perceived Quality
Discussions of Non-Linearity and Over Constrained Assemblies
Worst Case analysis? FEA Welds? Learn about different methods of modeling
Find out about Material Deformation and Force effects
Get each month's DE Focus sent straight to your mailbox by joining the DCS Newsletter
---