DCS at Siemens PLM World to Showcase New Siemens NX Product
by Benjamin Reese, on May 16, 2016 11:44:19 AM
DCS at Siemens PLM World to Showcase New Siemens NX Product
Dimensional Control Systems is releasing 3DCS for NX, the new version of 3DCS Variation Analyst fully integrated in Siemens NX CAD platform and is revealing this new product at Siemens PLM World.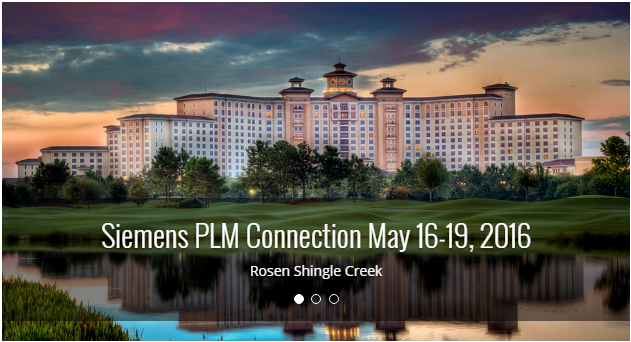 Orlando, FL May 16, 2016 – Dimensional Control Systemes (DCS) is announcing the release of 3DCS for NX, the tolerance and variation analysis software now fully integrated in Siemens NX CAD system. DCS will be showcasing this new software tool at PLM Connection Americas hosted by Siemens PLM World this week in Orlando, Florida at the Rosen Shingle Hotel May 16th – 19th.
Demonstrating 3DCS for NX at booth 325, DCS will be highlighting the added value of using an integrated tool for variation analysis. By incorporating 3DCS into the Siemens NX CAD Platform, NX users can switch from design modeling to 3D variation analysis with the push of a button. What's more, 3DCS for NX comes with the availability of all of the 3DCS add-on modules, giving users the ability to create finite element analysis (FEA) studies on their model to incorporate gravity, thermal and clamping, export to visualization tools or build kinematic and mechanical models with complex part associations.
PLM Connection Americas, hosted by Siemens PLM World, is the largest Siemens PLM event in North America. Bringing together professionals from a diverse range of industries, the PLM Connections events foment the exchange of ideas, processes and solutions from one industry to another, as well as business to business. This exchange is important to the development of new concepts and innovations in the manufacture of today's products, increasing overall product quality and efficiency.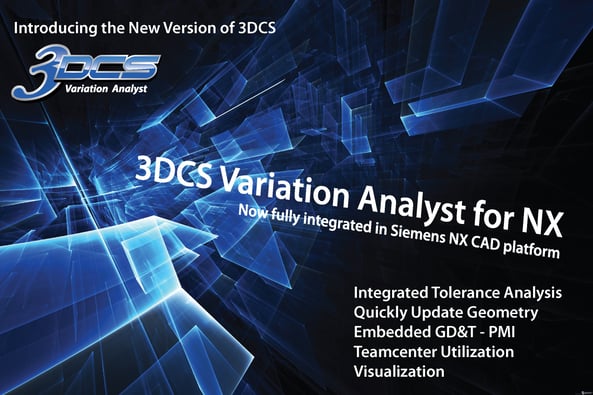 To demonstrate the added benefit of using 3DCS in the NX CAD platform, DCS Vice President, Donald Jasurda, will be giving a technical presentation on Wednesday May 18th at 1:30 pm on the PLM World show floor at Knowledge Theatre 1. Focusing on applications of the software, this demonstration encompasses the use of embedded GD&T (PMI), the inputs and outputs of a variation analysis model and the value that 3DCS for NX brings to an organization.

"The integration of 3DCS for NX into the NX CAD platform is an important development for DCS," said Donald Jasurda, DCS Vice President. "Manufacturers see the benefit of using an integrated solution for variation analysis, and are all moving in this direction. The use of integrated tools increases modeling efficiency and allows the CAD platform's inherent functionality to cross over into the 3DCS software suite."

DCS will be showcasing 3DCS for NX all week, May 16th – 19th at booth 325 at PLM World in the Rosen Shingle Creek Hotel, Orlando, Florida. Stop by or visit DCS on the web at http://www.3dcs.com/nx.html to find out more.

About DCS

DCS has been supporting quality management in industries including automotive, aerospace, medical device, electronics and industrial machinery for over 20 years. DCS solutions are used daily by companies like Airbus, BMW, GM, LG, Nissan, Phillips, Sony, Textron Aviation and VW. By applying DCS's 3D Model Based environment for Predictive Variation Analysis and Responsive SPC, manufacturers have reduced quality costs related to yield, scrap, rework and warranty issues. Read more at www.3dcs.com