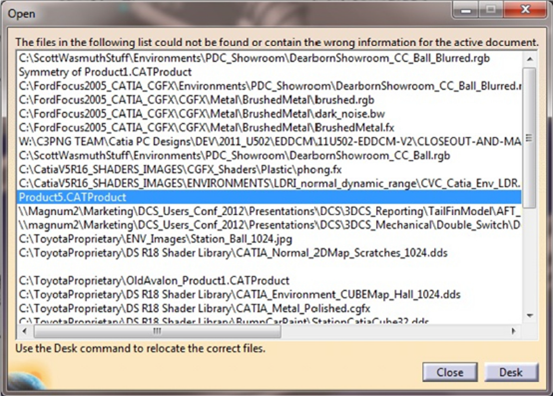 Use CATDUA to Quickly Fix Errors When Working with CATIA V5-6 Models
CATDUA V5 is a tool offered in CATIA for repairing data errors.
Officially the CATIA Data Upward Assistant, as part of CATIA V5, has a number of helpful uses. These double when working with 3DCS Variation Analyst CAA V5 Based, integrated in CATIA V5-6.
Some of the handy uses of CATDUA V5 are:
Recovering external data

Going into a new CATIA release

Repairing broken links in CATProducts, before opening them

Fixing incidents when updating a component (such as Sketch update)

When the Edit-Links window appears and some documents are found but have no references

Repairing performance problems when opening a CATProduct (because some elements have lost their links)