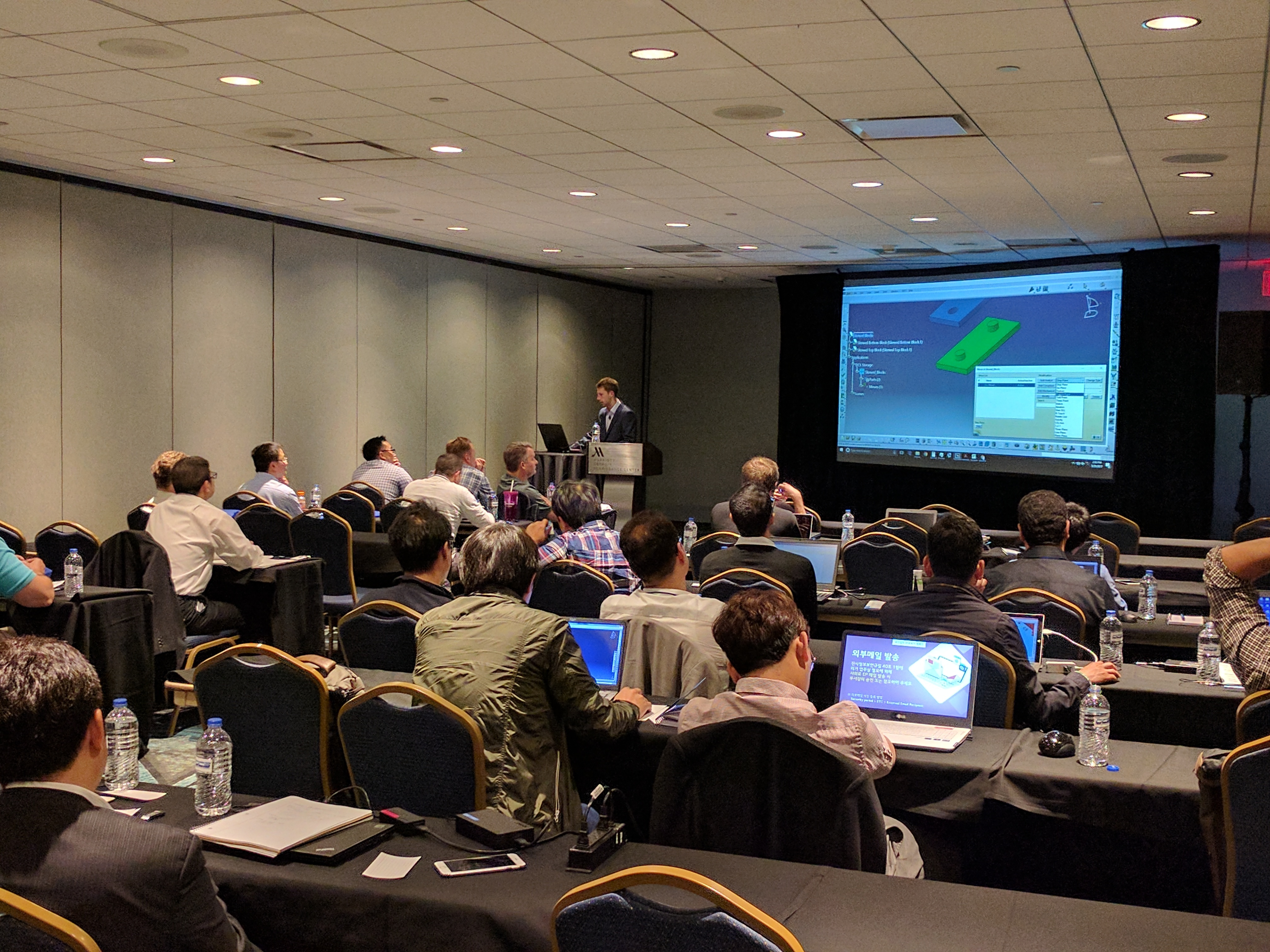 DCS Workshops Teach Tolerance Analysis Skills - FEA and Modeling Tips
DCS Workshops at the DCS Global Technology Conference teach new users how to bring Finite Element Analysis into their tolerance analysis simulations and a series of tips, tools and tactics to improve modeling speed and efficiency.
From Tackling Tough Tolerance Analysis Scenarios - DCS Conference Day 3
DCS Workshops - Modeling Efficiencies and FEA Compliant Modeler
With the morning over, the room was re-formed into two smaller rooms to conduct the training workshops. There were two workshops in total, and all attendees were able to attend one, then the other.