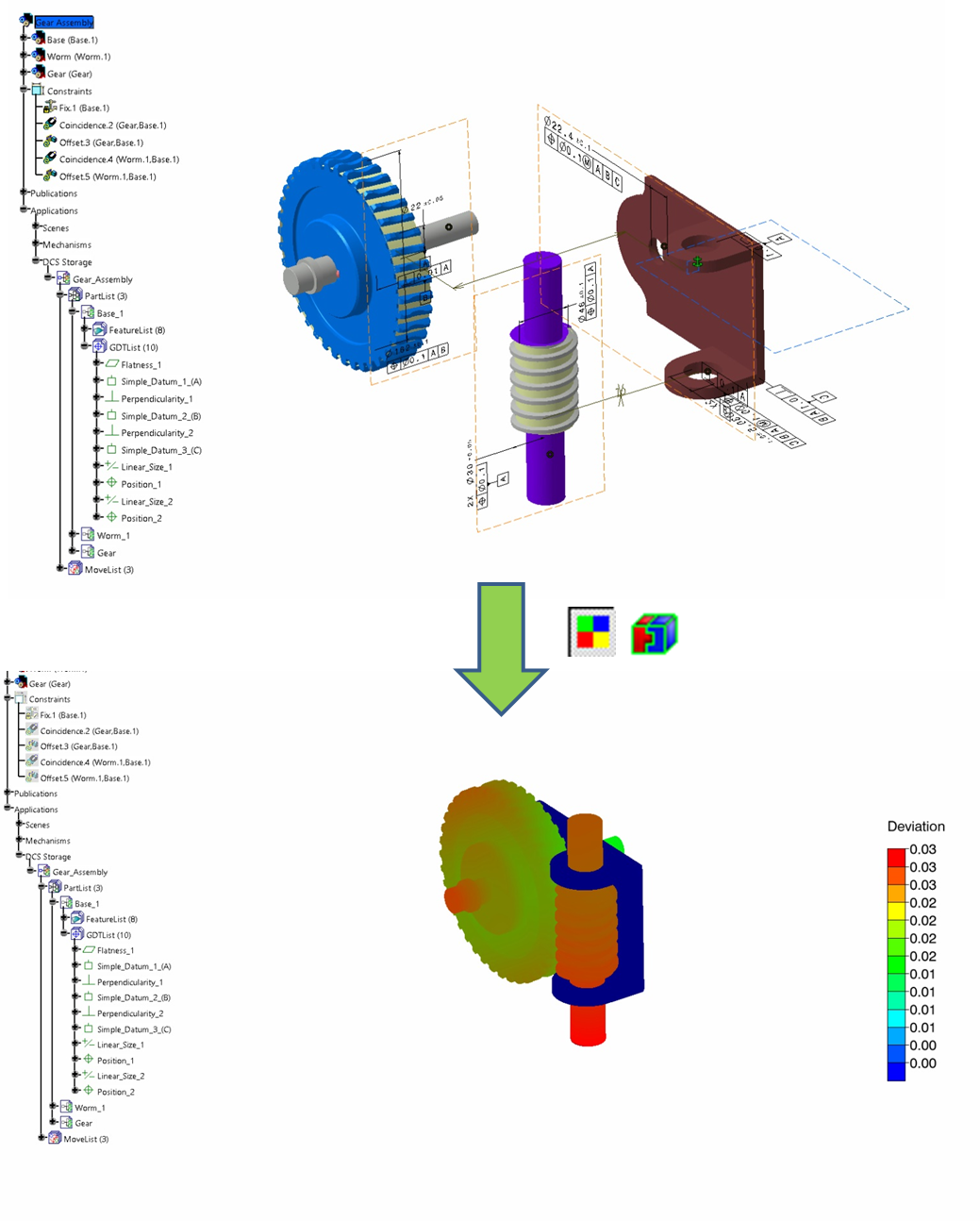 Color Contour (Color Mapping)
in 3DCS Variation Analyst
Color Contour (also known as Color Mapping) is a visualization tool which shows the level of variation on parts during Deviation and Simulation. It allows a user to pinpoint part and assembly tolerances, and measurements that are most critical to the assembly process.
How do I start using the tool?
No crayons or color pencils are required but a 3DCS Variation Analysis license is needed to run 3DCS. To apply Color Contour, the user will need to locate the 3DCS Display Toolbar and activate Color Contour. Once the user activates Color Contour, Multi-CAD, CATIA V5 and 3DEXPERIENCE require a specific visualization type. This is automatically changed in the software and will produce a warning to show the user it changed. Open the Color Contour options to activate the legend.
To view Color Contour while in Deviation, a model requires at least one Move and one Tolerance or GD&T callout.
To view Color Contour in a Simulation, a model will require at least one Move, one Tolerance or GD&T and one Measure.
Note: A user can have both a Simulation window open and show Deviation by either clicking in the Graph window or the Simulation window.